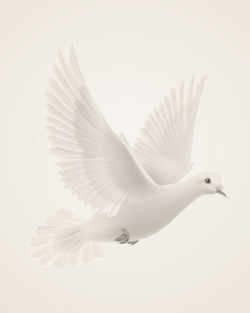 July 15, 1924 ~ January 17, 2013
Lenore Grann, of Perth, North Dakota, died peacefully on January 17, 2013 at the Villa Maria nursing home in Fargo, ND at the age of 88.
Lenore Olga Eicher was born on July 15, 1924 at her family home in St. Michael, Minnesota. She was the youngest girl in a family of twelve. She enjoyed her St. Michael upbringing and maintained loving ties with her siblings throughout her life. After graduating from Buffalo High School, Lenore, with help from her sister Alma, attended Miss Woods Teachers School. Her first job as a grade school teacher was in Morgan, Minnesota, and after two years, accepted a teaching position at Forest Lake. She was a natural at teaching and absolutely loved her first graders. Lenore made many friends, and would take summer vacations with them throughout the United States and Canada.
In 1955, one teacher friend, Harriet Grann, introduced Lenore to her brother, John, who farmed near Perth, North Dakota. This blind date resulted in a wedding two years later, on October 19, 1957 at St. Michael's Catholic Church in St. Michael, Minnesota. This was the beginning of a second phase in her life—as a farm wife and mother. John and Lenore were true soul mates.
Lenore adapted very well from city girl to farm wife. She and John had six children which they raised with patience and love. Lenore's unwavering Catholic devotion was an inspiration to everyone and was also apparent in how she lived and raised her family. She was active within their community and especially at Holy Rosary Church of Bisbee, where she enjoyed teaching catechism and being involved with the Altar Society and Homemakers. Lenore was devoted to the Blessed Mother, always seeing the good in those around her.
Over the years together, John and Lenore saw their children grow into adults and have families of their own. Lenore was very special to her 15 grandchildren. She was always in high demand for baking, babysitting and gardening projects as well as reading stories as only a grandmother and teacher can do. Lenore's grandson, Conner, lived nearby and the two of them would spend many hours together visiting and going for walks over the years.
Lenore is survived by her loving husband, John, of 55 years, sister Alma Kienzle and brother Howard (Moby) Eicher. She is also survived by her children: Louise (Samy) Karaz, Fargo, ND; John Jr. (Donna) Grann, Shyenne, ND; Robert (friend Pam) Grann, Casper, WY; Ann (Pat) Hedger, Killdeer, ND; Paul (Lori) Grann, Perth, ND and Susan (Don) Nelson, Fargo, ND, and grandchildren: Katya and David Karaz, Ben Bobbie, Lacey and Johnny Grann, Tyler Grann, Erika (Travis) Bauer and Mathew Hedger, Connor, Calvin and Holden Grann and Grant, Cassie, and Jens Nelson.
The family would like to give special thanks to Lenore's loving care givers at the Villa Maria Nursing home. The compassion they provided to Lenore during her last years is very much appreciated and their kindness will not be forgotten.
Memories Timeline
Sign the Guestbook, Light a Candle