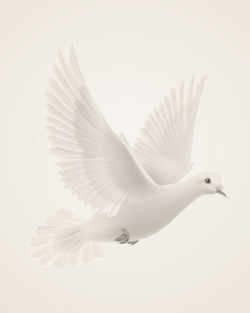 January 1, 1970 ~ June 9, 2011
Leo S. Grandbois, 80, Fargo, ND died June 9, 2011 at Manor Care Health Service, Fargo, ND.
Leo S. Grandbois, age 80, of Fargo, ND, died on June 9, 2011 at Manor Care Health Service in Fargo.
Leo was a true gentleman, a great husband and a wonderful father. He cherished his grandchildren and great grandchildren. His friends and relatives will always remember Leo as an honest trustworthy man.
Dad was born July 4th 1930 in Fargo, and grew up on the family farm near Wild Rice, ND. He attended a country school at St. Benedict's.
Shortly after attending Hanson's Auto school he joined Corwin Churchill as a mechanic for 42 years. He married Delores (Fugere) June 21st , 1950. Together they raised four children.
Leo's love of gardening only trumped his card-playing abilities of which he was quick to assure his opponents he never cheated. Through his passion for gardening, he shared his harvest by canning for family and friends.
He was an active member of St. Anthony's Parish, and was involved with Boy Scouts of America. After retirement he enjoyed many winters in Arizona and kept busy hiking, playing shuffleboard and pinochle.
After the death of Delores he married Pauline Cossette April 18, 1998.
He is survived by his wife, Pauline; his four children Gary (Claudette) Grandbois, Kathy (Charlie) Ferguson, Cheryl (Steve) Hoffman, Jim Grandbois, and his step-children Gary (Jan) Cossette and Shirley (Jim) Linnertz, brother Marcel (Phillis) Grandbois and sister Shirley (Arnold) Critelli, 15 grandchildren and 15 great-grandchildren.
He is preceded in death by his parents, Louis and Olia (Cossette) Grandbois, wife Delores (Fugere) Grandbois, five brothers and one sister.
In lieu of flowers, donations to the MS Society and North Dakota Diabetes Association are appreciated.
Memories Timeline
Sign the Guestbook, Light a Candle