Leo Sitter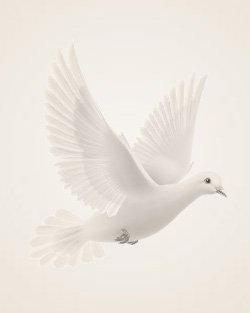 June 25, 1930 ~ May 16, 2011
Leo Sitter, 80, died May 16, 2011 at Porter Hospice in Centennial, Colorado.Mr. Sitter was born June 25, 1930 in Rugby, North Dakota to Joe and Barbara Sitter. He graduated from Towner High School, class of 1948. He attended Minot School of Business and was employed in Minot by Pacific Gamble Robinson in 1949. He enlisted in the United States Air Force in 1951 and his service included being stationed at Kirkland Air Force Base in Albuquerque, New Mexico. In Albuquerque he met and married Genevieve Grace from Brooklyn, New York and was honorably discharged from the Air Force in 1955.
He returned to North Dakota and to Pacific Gamble Robinson until he began working for Blue Cross Blue Shield of North Dakota in an Employer Group Sales position in Williston late in 1959. In thirty years with The Blues, Leo Sitter originated the first employer group sales of dental and vision benefits, sold and managed the first National Account, prepared the firm's first Corporate Marketing Plan, and was the prime mover in designing the company's first Comprehensive Major Medical Plan.
Mr. Sitter joined the Knights of Columbus and Williston Toastmasters and was an active parishioner at St. Joseph Catholic Church in Williston, Holy Family in Grand Forks, Nativity in Fargo and Our Lady of Perpetual Help in Scottsdale, Arizona. A supporter of Catholic education in Fargo, he served on and at one time led the Shanley High School Board. He was active in the Germans from Russia Society of Arizona and very much enjoyed his membership at the Fargo Country Club.
His first wife Genevieve passed away in 1976. After retirement in 1989 he became a 'snowbird,' spending winters in Scottsdale, Arizona and summers in Fargo. He enjoyed golfing, reading, and dancing in retirement. In Arizona he met Delores Pederson from Crosby, North Dakota and they were married at Nativity in Fargo in 1992.
He is survived by Delores (Scottsdale and Parker, CO); his sister Jean Sitter, a Sister of Mercy (Omaha, NE); sons Joe (Cary, NC), Jim (Minneapolis, MN), Pat (Sioux Falls, SD); daughter-in-law Melody (Sioux Falls, SD); step-daughter Valli Jo Pederson (Parker, CO); step-son J. Corey Pederson (Towner, ND); sister-in-law Margot Sitter (Fairfax, VA); several nephews and nieces; and grandchildren Jessica, Austin, and Carson (Sioux Falls, SD). In addition to his first wife Genevieve he was preceded in death by a young daughter Barbara Ann, his parents and his brother Jerry Sitter.
In late Fall or Winter a Memorial Service will be held at Our Lady of Perpetual Help in Scottsdale, Arizona. In lieu of flowers, donations may be sent to Sisters of Mercy, 7262 Mercy Road, Omaha, NE 68124.
Memories Timeline
---