LeRoy "Jack" Stoetzer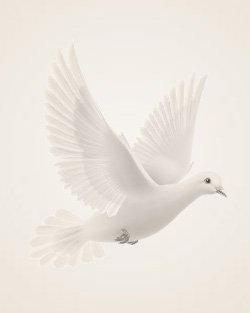 March 1, 1944 ~ October 14, 2013
LeRoy "Jack" Allen Stoetzer, 69, Fargo, ND passed away on Monday, October 14, 2013 at his home. He was born on March 1, 1944 to Ruth and Jack Stoetzer in Northwood, ND. He was raised by his mother and stepfather, George Twedt in Kindred, ND. In 1962, he graduated from Kindred High School. Following graduation, Jack entered the US Army and did his basic training at Fort Leonard Wood in Missouri. He was stationed at Fort Eustis in Virginia for the remainder of his service.
Jack was united in marriage to Arlette Esbenson at Comstock Lutheran Church on October 16, 1965. They lived at Fort Eustis until July of 1966 when they returned to Fargo.
Jack was employed at a variety of places in the Fargo-Moorhead area. He worked at Flavorland for many years before he started at Union Storage where he retired as a truck driver in 2001. Jack was a member of the Teamsters Local 116 and also a Steward for Union Storage.
Jack loved to be outdoors. He and Arlette had a cabin on Strawberry Lake where they spent many summers. Target shooting and tinkering in the garage were some of his favorite hobbies. Jack also cherished the time he spent with his friends and family, especially his grandkids.
He is survived by his wife of 48 years, Arlette; his children, Brenda (Terry) Pendleton, and Paul Stoetzer; brother, Keith (Linda) Stoetzer; grandchildren, Travis (Andrea) Rohrich, Carley (Mark Ricker) Pendelton, Jordan Pendelton, Kali Fankhanel, Blaze Stoetzer, Cecilia "CeCe" Stoetzer; numerous nieces and nephews; and many other relatives and friends.
He was preceded in death by his parents; brother, Gerald; and brother-in-law, Jon Rolie; and nephew, Kip Heimark.
Memories Timeline
---