LeRoy Winter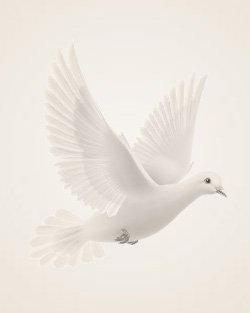 November 20, 1935 ~ January 8, 2012
LeRoy Winter, 76, of Osage, MN died Sunday, January 8th after a valiant two year fight with cancer.
He was born November 20, 1935 at Lake Henry, MN to Raymond and Louis (Fuchs) Winter. He graduated from St. Paul's Grade School and Cathedral High School in St. Cloud, MN and later attended St. Cloud Business College. LeRoy served two years in the Army (1954-56). He married Patricia Joehren on June 18, 1959. They resided in Fergus Falls, MN 4 years, in Fargo, ND 35 years, and retired on Straight Lake, MN for 13 years.
LeRoy worked as a foreman for Thompson/Laughlin Roofing Company for 6 years and as a Field Agent for the Knights of Columbus for 35 years.
He was an active member of his church parishes, Our Lady of Victory, Fergus Falls, MN and Nativity Church, Fargo, ND. He was a dedicated Knight of Columbus for 51 years. LeRoy enjoyed being a member of the Osage Lions and was committed to the mission of the Osage Environmental Association.
LeRoy loved gardening, landscaping, and all things having to do with nature, whether feeding birds, gathering and cutting wood, building, planting trees, camping, sitting on the front porch or around the campfire. His happiest moments were outdoors.
He was an avid Viking and Twins fan cheering them on winning or losing. He loved watching his children and grandchildren compete in sports, as well as snow skiing and fishing with them. LeRoy enjoyed traveling, especially taking back roads always welcoming a new adventure. He had a deep appreciation for music of all kinds including The Three Tenors and especially Neil Diamond.
LeRoys friends, family, grandchildren, and wife, Pat, were the joys of his life. He will be greatly missed.
He is survived by his spouse, Patricia Winter; his children, Brad (Stacey) Winter, Fargo, ND, Kathy (Dave) House, Big Sky, MT, Bruce Winter, Bozeman, MT, Robert (Kristi) Winter, Scottsdale, AZ, Steve (Pam) Winter, Fargo, ND, Tracy Winter, Denver, CO, Jeff (Julie) Svare, W. Bountiful, UT; his grandchildren, Ryan and Arron Winter, Griffin, Quinn and Trevor House, Lauren, Brianna and Addison Winter, Michael and Sam Winter, Brandon and Jared Winter, Maren, Peder, Berit, Stein Svare; brothers, Rueben Winter and John Winter; sisters, Ethyl Fraase, Betty Host, Rosi Heinen, Armella Middendorf; many nieces, nephews, cousins and brother and sister-in-laws; and countless friends who shared many of his favorite times.
LeRoy was preceded in death by his parents, Raymond and Louise Winter; infant grandson; sister, Edna Weiner and brother, Anthony Winter.
Memorials can be sent to Los Amigos del Padre Juan, St. Joseph Hospice, Park Rapids, MN, Hospice of the Red River Valley, Fargo, ND and RMCC, Fargo.
LeRoys family wishes to thank all his caregivers from RMCC, Sanford Hospital, Sanford PCU and Hospice including all the extended family that supported him so faithfully and all the many friends who have been vigilant with their kindness, love and prayers.
Memories Timeline
---