Lila Geerdes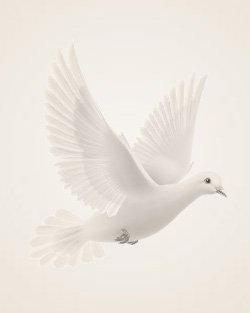 June 24, 1924 ~ September 27, 2013
Lila M. Geerdes, 89, Detroit Lakes, formerly Davenport, ND, passed away Friday, September 27, 2013 at Essentia Health, Detroit Lakes, MN.
Lila (Johnson) Geerdes was born June 24, 1924 at Davenport, North Dakota to Anna (Narvestad) and Emil Johnson. She attended grade school in Davenport and graduated from Davenport High School. She graduated from North Dakota State University with a degree in Home Economics and Science. She taught school in Ada, MN, Mandan, ND, Davenport, ND and Kindred, ND. She retired after 25 years of teaching. She married Kenneth Geerdes on August 24, 1947 in the Davenport Lutheran Church of which she was a life time member.
She and Ken celebrated their 50th wedding anniversary in 1997. Lila and Ken spent 40 summers at their cabin on Pelican Lake and many winters in Arizona. Her last 6 years, she resided at Lincoln Park, Detroit Lakes, MN.
She is survived by her son Ronald (Patricia) Geerdes, Dent, MN, grandson, Gregory (Amy) Geerdes, Frazee, MN, grand-daughter, Gina (Gerald) Stanford, Barnesville, MN, 4 beloved great-grandchildren, Jayden & Brooke Geerdes, and Anna & Noah Stanford.
She was preceded in death by her parents, husband Kenneth on October 14, 2003, two brothers, Kenneth and Eugene Johnson.
Memorials preferred to the Davenport Lutheran Church, Davenport N.D.
Memories Timeline
---