Lillian Radebaugh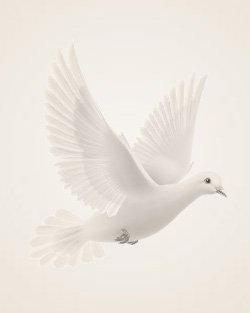 February 22, 1913 ~ June 6, 2014
Lillian passed away on June 6, 2014 at a hospice facility in Mesa, AZ at the age of 101.
Lillian Waterfall was born on February 22, 1913, the daughter of Edward and Blanche (Chinery) Waterfall, near Gardner, ND. She grew up in this area and graduated from Gardner High School. After graduation, she continued her education receiving her Teaching Certificate from Moorhead State University in Moorhead, MN. Lillian taught grades 1 – 8 at a country school East of Gardner before meeting her future husband, Arnold Radebaugh. They were married in 1935 and began their journey together on the family farm near Grandin, ND. They farmed until retiring in 1974 to enjoy the warm winters in Citrus Gardens, Arizona. Arnold passed away in 1989, and Lillian moved to Independent Living in Fellowship Square in Mesa in 2000 where she has lived since.
Lillian led a very active life – playing cards, board games, and golf, attending bible studies and regularly reading her bible, knitting countless afghans, sweaters and baby caps, and most importantly spending time with her family, all of whom she loved dearly. Lillian will always be remembered for her quiet, gracious way. She always had time to listen intently, never talking about herself, always keeping in mind others first. She lived her faith, not through words, but with her actions. She was a member of the Bohnsack Happy Hour Homemaker's Club for over 50 years, and always had a homemade cookie and coffee ready for anyone wanting a visit. In her later years, Lillian also kept busy with activities in Mesa with the Busy Hands Club, her exercise class, and her daily walking laps in the hallway. She attributes her longevity to always having something to do and to having a strong faith.
Lillian is survived by her 4 sons – Gerry (Sharon) Radebaugh of Grandin, Curtis (Sharon) Radebaugh of White Bear Lake, MN, Loren (Robin) Radebaugh of Glendale, AZ, and Charles (Connie) Radebaugh of Eugene, OR; 7 grandchildren, 11 great-grandchildren, 9 great-great-grandchildren, and several step grandchildren, great-grandchildren and great-great-grandchildren.
She was preceded in death by her husband, a step granddaughter, and all of her siblings. She is the last of her generation.
Memories Timeline
---