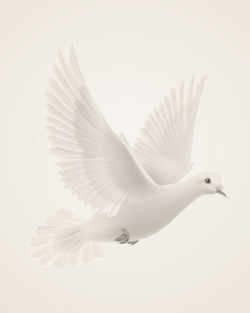 August 23, 1959 ~ November 12, 2011
Lori Jayne Johnson was born to Earl and Vivian (Oakland) Loken on August 23, 1959 in Devils Lake, ND and died Saturday, November 12, 2011 at the age of 52 in her home in Fargo, ND. She spent her growing up years with her family in Brinsmade, Cando and Rolla where she was involved in 4H, Special Olympics and attended Red Willow Bible Camp. Lori loved going to church with her family, bringing candy for the children in her purse and singing joyfully to all the hymns. As soon as she returned home from church, you could often find her at the piano playing by ear and singing more hymns. Throughout her younger years the family went on a lot of camping trips and eventually took longer RV trips which included her paternal grandparents. Lori saw a lot of the US and Canada and was always as eager to travel as the rest of the family was. She enjoyed every adventure and always loved meeting new people.
Lori was born developmentally disabled and as such spent her younger years attending special education classes in Cando, Rock Lake, York and Devils Lake. While living at New Outlooks house in Devils Lake, she worked at Whitey's Café bussing tables and washing dishes. She graduated from Devils Lake High School in 1981. Her next step to independent living was to attend Evaluation and Training Center (ETC) in Fargo which she graduated from in 1985. During this time she lived in the Frazier system, gradually moving from dorm life, to house life, to apartment life. Her jobs during this time were at the ND National Guard, Riverview Place and NDSU.
On May 9, 1987, she married Curtis Jesse Johnson whom she loved with all her heart. They were happily anticipating their 25th wedding anniversary at the time of her passing. Her life with Curtis in Fargo was full. She was involved with Community Living Services (CLS) and took part in many activities that they provided for their clients. Of course, besides her family, the friendships she made throughout her life were most important to her. She never forgot a friend and was always eager to make more. She loved getting together with people for a good visit and bubbled over with joy at family get togethers.
Lori had an innocent zest for life...she always eagerly anticipated her birthday, anniversary and Christmas, often reminding her family and friends of those upcoming events a year ahead of time! She loved all children and animals and could always be counted on to cheer for the underdog. She loved life and was an inspiration and a blessing to all who knew her!
Lori is survived by her husband Curtis Johnson, Fargo; parents Earl and Vivian Loken, Rugby; sisters Terri (Mike) Brustad, Erie, CO and Jodi (Paul) Schaan, Rugby; nieces Tricia (Chris) Pomering, Taiwan, Lindsey (Reggie) Flanagan, North Hollywood, CA, Jessica (Evan) Gerwig, Cheyenne, WY, and Erica Parcel, Fergus Falls, MN; one nephew Hunter Parcel, Rugby; one great nephew Andrew Pomering; two great nieces Lilly Pomering and Mackenzie Flanagan; as well as numerous aunts, uncles and cousins. She was preceded in death by her maternal and paternal grandparents.
She will be laid to rest in the Brinsmade Lutheran Cemetery "Garden of Memories".
Special thanks are extended to Becky Siiro and all the staff of CLS for their unfailing support, guidance, friendship and faith in Lori. Her life was that much fuller for your presence in it.
Memories Timeline
Sign the Guestbook, Light a Candle