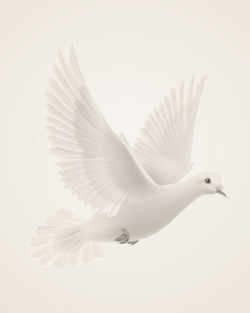 January 1, 1970 ~ November 29, 2014
Louise Langness celebrated her 88th birthday on November 14, 2014. She enjoyed a food-filled Thanksgiving in her home with her daughter Debra Langness Lockrem and her husband Dave (Rome, WI); her son Jay and his wife RaNae Weinmann Langness (Apollo Beach, FL) and their oldest daughter Kristen Langness Marino and husband Eugene (Charles Town, WV), with their two children Amelia and Simon.
Louise passed away Saturday evening, November 29th, in her condo with family present, which was just the way she wanted. The only better way would have been in her recliner watching the Twins win the World Series, since she was such an avid Twins fan.
During the 4th of July holiday she was visited by Jay's other daughters, Kari Langness Williams and her husband Damon ( Garner, NC) and their children Natalie, Elena, and Casey; and Jana Langness Farris and her husband Michael (Hickory, NC) and their one year old son Samuel. Louise was delighted to have had the opportunity to visit with six of her great grand children this year. She also corresponded with her son Cal's daughters Heidi Castelein (Brian) Eden Prairie, MN and their sons Anders and Soren; and Tammi Nelson (Ellettsville, IN) and her son Liam.
Louise was born in Wheaton, MN. During the War, she and her parents worked at an air craft maintenance facility in Utah. After the War, she attended Dakota Business College and worked at the Fargo Police Department where she met her husband Curtis, whom she married in 1948. As her children were growing, she was active as a Cub Scout Den Mother, involved in Peace Lutheran Altar Guild, an active member of Elkettes and knitted like crazy with her knitting machine and the F-M Knitting Guild. During many holiday seasons she made thousands of krumkakkes and sandbakkles for the Metropolitan 12 Days of Christmas. In her later years, she rejoiced in her children's, grand children's, and great grand children's activities. She welcomed her frequent visits from her "favorite sister", Norma and her husband Jim Jung (Browns Valley, MN), and their six daughters Andrea, Lynn, Tess, Sue, Gina, and Laura, and their families. She loved that at her age she was computer literate and enjoyed keeping up with friends and family on email and Face Book and the fact that she ordered her groceries on line. She enjoyed her daily Sudoku puzzles, cross word puzzles and crypto quips. She was delighted that these activities kept her mind sharp.
Louise was preceded in death by her parents Ray and Alta Harker (Rosholt, SD); her husband Curtis Langness, retired Fargo police captain; and son Cal Langness and his wife Sandy Frank Langness.
She greeted each day with "Good Morning God. This is Louise checking in." And now, she is with Him.
Memories Timeline
Guestbook
Sign the Guestbook, Light a Candle