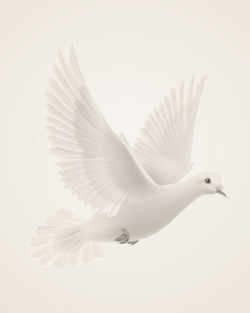 April 25, 1960 ~ January 4, 2011
Lowell L. Balk, 50, Walcott passed away Tuesday, January 4 in Essentia Health, Fargo.
Lowell was born April 25, 1960 in Mondovi, WI to Lee and Audrey (Hopf) Balk. Lowell graduated from Gilmanton High School in 1978. After graduation, Lowell went to work as a trucker for Bud Meyer Trucking in Lake City, MN for 4 years. In 1985, Lowell moved to Fargo where he worked for multiple trucking companies. His most current job was with E & B Trucking, a job he had for 10 years. Throughout his trucking career, Lowell accumulated close to 3,000,000 miles.
On January 8, 1993 Lowell married Julie Huseby in Fargo, ND. In September 2001, Lowell and Julie moved to their current home in Walcott, ND.
Among many things, Lowell enjoyed gardening, four-wheeling, camping, ice-fishing, attending rodeos and watching football.
Lowell also loved working in his yard. He was always willing to help whoever needed it and enjoyed socializing and visiting with people.
Lowell's wish was always to help others and he was able to grant the gift of life to others by being an organ donor.
Lowell is survived by his wife of 18 years, Julie, Walcott, ND; father, Lee Balk, Arizona City, AZ; son, Shad Balk, Fargo, ND; step-son, Chris Huseby, Fargo, ND; sisters, Lugene (Butch) Martin, Nelson, WI, Luann (James) Randall, Rochester, MN; brothers, Jack Balk, Stanley, WI, and Tim Balk, Trempealeau, WI.
Lowell was preceded in death by his mother Audrey Balk and Grandparents.
Memories Timeline
Guestbook