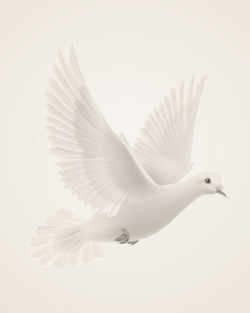 February 22, 1941 ~ July 28, 2011
Lucile McCarthy Percy was the only child of William Thomas and Laura Graves McCarthy. She was born in Fargo on February 9, 1917 and lived nearly all of her life in Fargo.
She was graduated from Fargo Central High School and NDSU. She married John Ernest Percy on February 22, 1941 and they spent 68 wonderful years together. She was a member of several clubs and loved playing bridge.
Lucile is survived by her daughter, Mary Kay (Dewey) Nelson; son, Richard A. (Laurie) Percy; grandchildren, Kiersten (Matt) Kruchko and Jacob Nelson; great grandchildren, Seb and Annika Nelson and Ellis and Cormac Kruchko.
She was preceded in death by her husband, John E., son, William John and her parents.
Lucile's wishes~
I hope that by now, some of the sadness of my departure has begun to wear away. Think of me with a smile as the mother, grandmother, and great grandmother who shared your laughter, tears and dreams through the years. I lived a great span of years and enjoyed them all. I loved a good man and was loved in return. I cradled a daughter in my arms and held the hands of two young sons.
Think of the happy times:
Good friends and good times.
The holidays.
The graduations.
The weddings.
The summers at the lake.
And the thousands of times we were together as a family.
When you see a star in the sky, look at it with love and let it come into your heart and remember me.
Memorials are preferred to the Salvation Army.
Memories Timeline
Sign the Guestbook, Light a Candle