Lucille Discher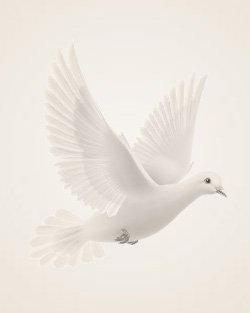 May 13, 1925 ~ February 26, 2013
Lucille Discher, age 87, formerly of Davenport, ND, died on Tuesday, February 26, 2013 at Elim Care Center in Fargo surrounded by her family.
Lucille Miller was born on May 13, 1925, the daughter of William and Frieda (Gohdes) Miller near Durbin, ND. She grew up on the family farm and attended country school. Lucille was united in marriage to Clarence Discher on October 23, 1947 at Canaan Moravian Church. They had 2 children, Charlotte and Darrell. Lucille and Clarence made their home on the family farm near Durbin where they farmed for many years. In 1980 they moved into Davenport where they were custodians for the Davenport School. Clarence passed away on December 18, 2005 and Lucille moved to Sheyenne Crossings in West Fargo in 2009.
Lucille was very active at her church in the ladies aid. She loved gardening, making ceramics, quilting, and needlework - which she shared with her family, and also was active in the Homemaker's Club. She loved spending time with all her family and never missed a chance to see her beloved granddaughters.
Lucille is survived by her son, Darrell (Gail) Discher of Davenport and their daughters, Kristin (Darren) Hoyme of Kindred, ND; Melissa Discher of Moorhead, MN; Amanda (Eric) Zarak of Fargo, ND; her son-in-law, John (Patty) Matthews and daughters, Sari (Jon) Flatness of Savage, MN; Maren (Jason) Okryznski of Evanston, Ill; her great-grandchildren - Brandon and Kayla Hoyme, Cole Flatness, Dylan and Soren Okryznski, and Mason Zarak; and her brother, Wilbert Miller of Fargo.
Lucille was preceded in death by her parents; her daughter, Charlotte (Discher) Matthews; and siblings – Phyllis Habiger, Dorothy Larson, Floyd Miller, and Florence Miller.
Memories Timeline
---