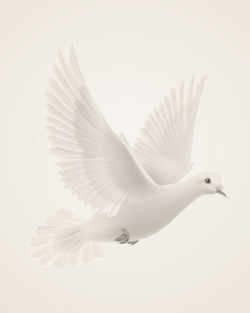 September 9, 1915 ~ November 2, 2011
Lucille M. Duval, 96, of Fargo, ND died Wednesday, Nov. 2, 2011 at Riverview Place, Fargo.
Lucille Sauvageau was born Sept 9, 1915, on the family farm near Hickson, ND, of Helene DuBord and Oreus Sauvageau. She grew up in that area and attended St. Joseph's Academy, St. Benedict's Catholic Church, Wild Rice, ND. After finishing school she worked in the St. Benedict's area and then moved to Fargo, ND, where she began work at St. Ansgar's Hospital, Moorhead, MN. Lucille was married on Sept 27, 1938 to Avila Duval. They moved to Fargo, ND.
Lucille took care of foster children in the late 1950's. She went to work at St. John's Hospital, Fargo, and then worked as a seamstress. Lucille was very proud of being one of the first home health aides for the Fargo City Health department which began in 1966. She worked for them until 1975. She was very active in the parish of St. Anthony of Padua Catholic Church, Fargo. She was a Eucharistic Minister for the church and for the home bound. She was an active member of the Legion of Mary at St. Anthony's.
She is survived by her children: Mary Ellen (Donald) Nilles, Casselton, ND; Judy (David) Gebeke, Albuquerque, NM; Andre (Candace) Duval, Fairplay, CO; Daniel (Shawn) Duval, Hutchinson, MN and Cheryl (Michael) Cegla, Moorhead, MN; her sisters Rose Anderson, Fargo, ND and Jean Rheault, West Fargo, ND, and 12 grandchildren, 13 great grandchildren and numerous nieces and nephews. She was preceded in death by her husband Avila: a brother Aurele Sauvageau and a sister Beatrice Duval.
Memories Timeline
Sign the Guestbook, Light a Candle