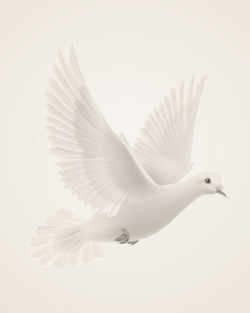 June 21, 1920 ~ June 17, 2013
Lucille B Gaugler, age 92, West Fargo died peacefully in her sleep at home on June 17, 2013, five days shy of her 93rd birthday.
Lucille Beatrice Meyer was born June 21, 1920, Kelso ND to Carl and Alice Hausmann Meyer. They later moved to Hillsboro, ND where she grew up. She graduated from Hillsboro High School. She was a member of St. John's Lutheran Church where she was confirmed and active in Walther League.
During World War II she worked in South Tacoma, Washington for Boeing Aircraft and also the army laundry at Ft. Lewis, Washington.
After the war she returned to Hillsboro, ND and married Barney Gaugler on September 8, 1945. They made their home in Fargo, ND and later in West Fargo, ND. She was a charter member of Immanuel Lutheran Church, Fargo and St. Andrew Lutheran Church, West Fargo. She was active in the Ladies LWML.
She was the mother of seven children, Gloria Willis, New Orleans, LA; Gary (Mary) Gaugler, Phoenix, AZ; Randy (Cheryl) Gaugler, North Brunswick, NJ; David Gaugler, Bismarck, ND; Janice (Gary) Hanson, West Fargo, ND; Mary Ann (Paul) Evitt, Corydon, IA; Dean (Debbie) Gaugler, Buffalo, MN; grandchildren: Kaitlyn Willis, Stacy, Darcy and Cole Gaugler, Nikolas and Kyle Gaugler, Phillip and Linsey Gaugler, Josh and Adam Roberts, Wade and Troy Trzpuc and Brandon Gaugler, and several great-grandchildren.
She enjoyed her family and spent many happy times at their places at the lakes—Lake Maude, Lake Melissa, and Lake Eunice.
She supported the children's activities by attending numerous horse shows, football games, wrestling matches, piano recitals, and more.
She loved reading, parties, dancing and flowers.
She was preceded in death by her parents, Carl and Alice Meyer; sister Lois Fischer, Tacoma, WA; brothers Robert, and Wallace, Hillsboro, ND; Arnold, Tacoma, WA; and Charles, Moorhead, MN.
Memories Timeline
Sign the Guestbook, Light a Candle