Lynn Kritzberger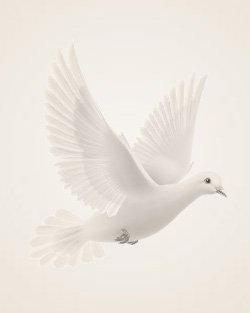 August 4, 1946 ~ February 24, 2012
Lynn Kritzberger, 65 of Hillsboro, ND died in his home on Friday, February 24, 2012 after a nine month battle with cancer.
Lynn was born on August 4, 1946 to Leonard and Edna (Hemberger) Kritzberger. He graduated from Hillsboro High School in 1964 and joined the Army National Guard and proudly served his country for seven years. He married Deb Letnes on March 2, 1968 at St. Rose of Lima Church in Hillsboro, ND. He farmed with his brother, Francis and retired in 2009. He and his wife raised 4 children, Jessica, Jennifer, Chad and Cody.
He was an active member of St. Rose of Lima Catholic Church where he served as a trustee and also a longtime member of the Knights of Columbus. He was an active member of the Lynn Spiering Post #4 of the American Legion. He served as post commander and was an active member of the color guard. He volunteered countless hours and enjoyed many good times and card games with his buddies. He was an active and social member of the Hillsboro Fire and Rescue.
Lynn enjoyed spending time with his family and friends. He looked forward to his fishing trips with his brothers and was especially fond of pheasant hunting in SD and golfing with his many friends. The family's annual vacation at Leech Lake, MN also provided many memories and good times. Lynn was a wonderful husband, father, and friend. He was adored by his 13 grandchildren and was very proud of each and every one of them. Lynn's faith was very important to him and he lived that faith every day of his life and passed that legacy onto his children and grandchildren. He will be greatly missed by anyone who had the privilege of knowing him.
He is survived by his loving wife of nearly 44 years, Deb, two daughters, Jessica (Cory) Alfson and their sons Tanner and Logan of Albert Lea, MN; Jennifer (Doug) Waters and their sons Jacob, Isaac, and Samuel of Hillsboro; and two sons, Chad (Lori) Kritzberger and their daughters Payton, Ryley, Olivia, and Sadie of Hillsboro; and Cody (Jen) Kritzberger and their daughters Noella, Sanna, and Nora and son Archer of Hillsboro; his mother, Edna (Kritzberger) Vettel of Hillsboro; his siblings, Francis (Liz) Kritzberger, Peg (Bill) Nero, Sharon (Duane) Marvick, Bob (Annette) Kritzberger, Rose (Dan) Mayo, Jim (Mary) Kritzberger, Bill (Patti) Kritzberger, Tom (Cindy) Kritzberger, and Ann Delmar; and mother-in-law, Harriett Letnes, many dear in-laws; and many nieces and nephews.
He was preceded in death by his father, Leonard Kritzberger, brother, Terry Kritzberger, father-in-law Harold Letnes, brother-in-law Ken Fossum, nephews Mark Fossum and Stephen Kritzberger, and niece (and god-daughter) Amy Kritzberger.
Memories Timeline
---