M. Irene Drussell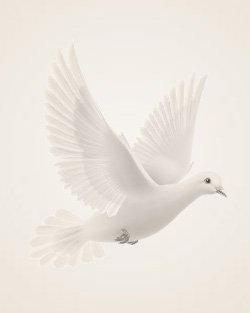 August 30, 1926 ~ July 9, 2014
M. Irene Drussell, Moorhead, formerly of Dilworth, MN passed away peacefully on Wednesday, July 9th, at River Pointe Senior Living Center in Moorhead, MN.
She was the fifth of eleven children born to Clarence and Margaret Vogel. Irene was raised in Fargo on a farm that is now part of Hector International Airport. The original farmhouse where she grew up is now the Evergreen Dental office in north Fargo. She attended a country school in her early years and went to high school at St. Mary's Catholic School. She spent one year at what is now NDSU, and quit to move to California to pursue her dream of becoming a movie star.
In 1949, while living in California, she married William Blackburn. They had one daughter in 1951 named Joanne. Irene was later divorced and moved back to Fargo with her daughter. In August of1956, she married Marcel (Jim) Drussell, and they shared in operating Drussell Hardware in Dilworth, as well as other business ventures, like the Kool Cone and a liquor store. In 1960, their daughter Tracy was born.
Irene and Jim enjoyed spending weekends at their cabin on Big McDonald Lake, where Irene loved to tinker with cabin improvements. After they sold their hardware store, Irene went on to work in a variety of office jobs around Fargo-Moorhead, including her longest stint at Stenerson Home Improvement. She was very active in the Silver Follies, and cherished the friendships she made with the other cast members. Not quite a movie star but she thoroughly enjoyed it. Irene also modeled in a number of style shows well into her seventies.
In 1981, Jim and Irene purchased a cabin on Big Floyd Lake and over the years she spent countless hours inner tube bobbing and playing with her grandchildren in the water. Her two grandchildren, Ryan and Ashley, were the loves of her life.
She will be missed for her quick wit, practical humor, warmth, and her unconditional love for her family.
She was one classy lady.
Irene is survived by her daughter Tracy (Robert) Wheeler, Moorhead; and her two grandchildren, Ryan Wheeler, Omaha, NE; and Ashley (Blaine) Nelson, Moorhead, three sisters – Connie Robinson, Lenore Lunsford and Ranny Lundquist.
She was preceded in death by her parents, her husband Marcel (Jim) Drussell; daughter Joanne Drussell; two sisters – Delores Vogel and Rosalie Friedman; and five brothers – Richard Vogel, Robert Vogel, Alan Vogel, Herbert Vogel and Clarence Vogel.
Memories Timeline
---