Madeline Heinen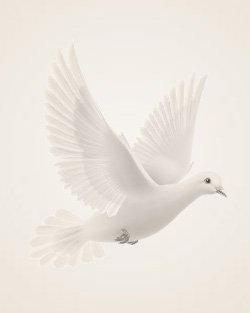 April 11, 1918 ~ November 2, 2012
Madeline Teresa (Wadena) Heinen, 94, Fargo, ND, passed away on Friday, November 2, 2012 at Sanford Palliative Care, Fargo. She was born to John and Martha Mary Wadena on April 11, 1918 in White Earth, MN where she spent her childhood. She attended Flandreau High School in Flandreau, SD.
Following high school, she moved to Minneapolis where she worked as a caregiver and cook. On March 11, 1948 she was united in marriage to Leo Heinen in Detroit Lakes, MN and they were married until his death in 1964. Throughout her life she spent many years working as a cook and laundress. Madeline always found a way to love life, whether it was spent camping, fishing, or chatting with her friends and family.
She was preceded in death by her husband, Leo; and many siblings.
She will be greatly missed by her son, James (Mickie) Hestad, Plymouth, MN; her daughter, Catherine Akason, Fargo; her granddaughters, Christina (Jerry) Belling, Walcott, ND, Dawn (Rhonda Chavez) Akason, St. Paul, MN; her great-grandchildren, Madeleine and Dane Belling, Walcott, ND, Joshua Pinkney, Duluth, GA, Jenna Pinkney, St. Paul, MN; and Tony and Alex Chavez, Florida.
Memories Timeline
---