Marcus Friskop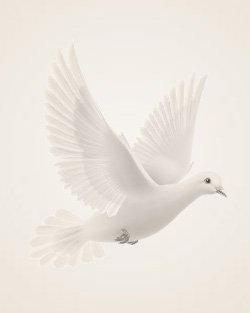 November 25, 1955 ~ March 10, 2013
Marcus J. Friskop, 57, Hankinson, passed away Sunday, March 10, 2013, at Essentia Health, Fargo.
Marcus was born on November 25, 1955, in Breckenridge, MN, to Merlin and Dorothy (Strom) Friskop. Baptized and confirmed in Wyndmere Lutheran Church, he graduated from Wyndmere High School in 1974. He attended Valley City State University, graduating with a Bachelor of Science Degree in Biological Sciences in 1978. His first teaching job was in Adams, ND. Marcus then moved to Maddock, ND, where he met his wife, Wendy Schulkoski. They were married on June 10, 1985, in North Viking Lutheran Church, Maddock. The couple made their home in Maddock, before moving to Hankinson in 1990.
He was currently an educator at Hankinson High School, where he taught across several scientific disciplines. He established an International Science Fair Program in Hankinson, advising hundreds of students during his tenure in scientific research. Marcus guided a total of 68 students to present at 32 consecutive international competitions, at which his students garnered multiple grand awards. In 2000, Marcus was chosen as the Intel International Excellence in Teaching award recipient, the highest honor bestowed upon a secondary science educator. In 2002, he received the North Dakota Department of Public Instruction's Excellence in Science Teaching Award. In recent years, Marcus was selected to serve on the International Science and Engineering Fair's Scientific Review Committee (SRC), where he was currently serving his second term.
Along with teaching, Marcus was a passionate member of the football coaching staff, helping to lead the 1991 and 2009 teams to State Championships. He was an umpire for baseball and softball, an avid hunter and antique collector. He was a member of Calvary Lutheran Church in Hankinson. His family was the center of his life; his career in education helped to mold his children.
Marcus was a world-class educator, friend, mentor, father figure and visionary.
He is survived by his wife of 28 years, Wendy, Hankinson ND; daughter, Dr. Magan (R.J.) Lewis, Frontier ND; son, Ph.D. Candidate Andrew Friskop, Fargo ND; granddaughter, Madyson Lewis; mother, Dorothy Friskop, Fargo ND; siblings, Kenneth Friskop, Fargo ND, Constance (Milton) Johnson, Livonia MI, and James Friskop, Fargo ND; and several nieces and nephews.
He was preceded in death by his father.
Memories Timeline
Guestbook