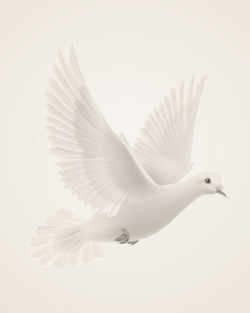 January 1, 1957 ~ December 8, 2014
Margaret Joyce Kozojed, 57, Hillsboro, passed away December 8, 2014 in her home surrounded by her family. She lived a full and memorable life which ended too soon after a courageous battle with cancer.
Margaret was born to Albert L and Lorraine M (Diemert) Elliott in Valley City, ND on January 1, 1957. She grew up in Galesburg, ND and graduated from Clifford-Galesburg High School in 1975. She went on to marry her high school sweetheart, Michael Kozojed.
Margaret and Michael were united in marriage at St. James Catholic Church, Page, ND on November 28, 1975. They lived in Galesburg for 22 years then moved to Mayville, ND in 1999. In 2012, they moved to Hillsboro and currently live in rural Hillsboro.
Margaret began her bookkeeping career first at Midwest Bean starting in 1978 and worked there for 3 years. She then operated the family farm with her father in law Walt from 1981 until 1984. She moved into the accounting world at the Galesburg Elevator for 23 years. She retired from the Elevator in 2007 to focus on the accounting for all the family businesses, Ihry Insurance, and her favorite job of all, being Grandma.
Margaret and Mike were truly inseparable. They did everything together including work. They loved seeing the country on the Harley with the "crew". In fact, they had visited all of the lower 48 states on the motorcycle. They also loved entertaining their friends and family at their homes, both in North Dakota and Arizona. Margaret lived life to the fullest and didn't leave anything unchecked on her bucket list.
Margaret is survived by her loving husband of 39 years, Mike; children, Teresa Lorraine (Ben) Miller, Hillsboro, ND, Timothy Michael (Mia) Kozojed, Hillsboro, ND, and Roberta Lynn (Derek) Sondreal, Thompson, ND; grandchildren, Bryce Corey Miller, Jacob Albert Miller, Kaden Michael Kozojed, Carson Ernest Kozojed, Keira Avery Kozojed, and Callie Josephine Kozojed, Kayle Marie Sondreal, and Jocelyn Jane Sondreal; brothers and sisters, William G. (Evelyn) Elliott, Fargo, ND, Albert L. (Betty) Elliott Jr, Galesburg, ND, Michael J. (Patty) Elliott, Clifford, ND, Patrick J. (Mary Ellen) Elliott, Hillsboro, ND, Mary Jane Daniels, Beloit, WI, Jenice A. (Larry) Boulger, Fargo, ND, Robert J. (Carol) Elliott, Fargo, ND, Donald M. (Terry) Elliott, Mayville, ND, George A. (Mary Beth) Elliott, Bakersfield, CA, mother-in-law, LaVonne Kozojed, Hillsboro, ND, brother-in-law, Paul(Melissa) Kozojed, Hillsboro, ND, sisters-in-law, Karen Lilleboe, West Fargo, ND, Patrice (Mitch) Elliott, Billings, MT and Connie Bertsch, Chandler, AZ.
Margaret was preceded in death by her parents, Albert and Lorraine Elliott, her brother, Jerald L. Elliott, father-in-law, Walter Kozojed, sisters-in-law, Mary Kay Elliott, Debra Kozojed, and brothers-in-law, Keith Keller, Thom Daniels and Leon Bertsch.
Memories Timeline
Guestbook
Sign the Guestbook, Light a Candle