Margaret Storsved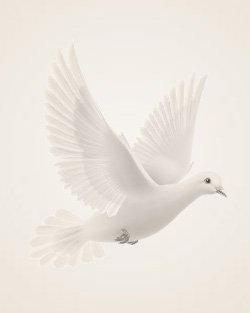 March 24, 1929 ~ October 28, 2012
Margaret A. Storsved, 83, Fargo passed away Sunday, October 28, 2012 at Bethany Retirement Living, Fargo.
Margaret Ann Schlosser was born to Peter and Theodora Schlosser on March 24, 1929. Margaret grew up as the youngest child of four and attended grade school at Braddock. There were no Catholic schools in the area so Peter and Theodora sent their youngest to boarding school at Richardton. She graduated from St. Mary's High School in Richardton in 1947.
Margaret continued her studies at St. Alexius Hospital and received her degree in the radiological field as an x-ray technologist. Her career broadened into the nuclear medicine field where she worked for 15 years. Margaret always made it a point to visit any friends or acquaintances from Braddock who became patients at the hospital.
Margaret married Clifford B. Storsved on Dec. 28, 1968. In May 1979, Cliff accepted a promotion to electronic technician at the Post Office and they moved to Fargo.
She is survived by her children; Cullen (Barbara) Storsved, David (Peggy) Storsved, and Timothy (Mary) Storsved, sister, Evelyn Schlosser, and numerous grandchildren and great-grandchildren.
Memories Timeline
---