Margie McInnes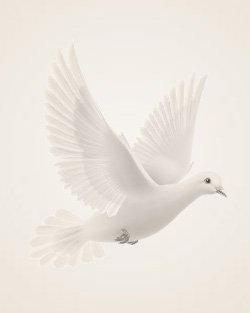 April 10, 1919 ~ June 25, 2010
Margie Adeline McInnes, 91 years old, died under the care of Hospice on Friday, June 25, 2010, at the Hillsboro Nursing Home. She was born on April 10, 1919, at the home of her parents Melvin and Anna (Hasli) Larson in Hillsboro, ND. She was baptized at the Methodist Church in Hillsboro, confirmed at the Blanchard Lutheran church and attended public school in Blanchard, ND. She married Warren C. (Bud) McInnes on Oct 23, 1937, in Moorhead, MN. Margie and Bud lived on their family farm in Kelso Township for 56 years and moved into Hillsboro in 2001.
As a member of Our Savior's Lutheran Church in Hillsboro, she served on the church council and was active in Circle and Ladies Aid. She served as chairperson of a group that made crafts for the "Grandma's Attic" project and other projects for many years. She was a member of the Kelso Homemakers, Royal Neighbors, and Kelso Birthday Club, and she received the Pioneer 4-H Leader Award. In 1978, after 40 years away from school, Margie very proudly achieved her G.E.D. Her hobbies were bowling, gardening, baking, sewing and creating various craft projects.
She is survived by a daughter and four sons: Allen David (Carolyn), Phoenix, AZ; Janette (Gale) Inglett, Roseville, CA; Donald (Betty), Hillsboro, ND; Jerry, Angels Camp, CA; and Jeffrey (Chris) Hillsboro, ND. In addition, she is survived by two sisters-in-law, Harriet Larson and Eleanor McInnes, ten grandchildren, two step-grandsons, three great-grandchildren, and many nieces and nephews.
She was preceded in death by her husband, Warren; her parents; five siblings: Ardyce (Julian) Harstad, Esther (Elvin) Johnson, Lynn Larson, Earle Larson and Shirley Larson.
Memorials preferred to the Our Savior's Lutheran Church WELCA, Hillsboro Medical Center Long Term Care Unit or Hospice of the Red River Valley-Mayville. A very special thank you Hospice and the staff at the Hillsboro Medical Center Nursing Home for there wonderful care of Margie.
Memories Timeline
---