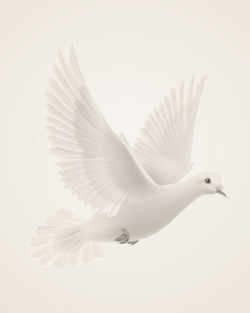 August 25, 1915 ~ August 14, 2010
Marguerite Ethel (Perl) Phelps, died August 14, 2010 just short of her 95th birthday. She was born to Henry and Ethel Perl on August 25, 1915 in St. Paul, MN where she graduated from Central HS and later the College of St. Catherine's with a BS in library science.
In January, 1940, she accepted a position as librarian at Fargo Central HS and worked there until she married. At that time married women could not be employed by the Fargo public school system. She married W.R. Phelps of Fargo on April 7, 1947 during a blizzard (coincidentally, the 50th anniversary party of this event was cancelled due to a blizzard.) She was re-employed by the Fargo public schools from 1965-77 and was charged with cataloging books purchased under the Title II program for all Fargo schools.
Marguerite touched many lives through her involvement in numerous community activities and organizations. The family was charter members of Nativity Parish. Marguerite served as president of both St. Anthony and Nativity Guilds. She established the Nativity school library and was active in PTA, Cub Scouts, Camp Fire Girls and Catholic Daughters of America, among other organizations, while raising five children and keeping a generous inventory of cookies on hand. Later, she joined the Orested Brownson study club and volunteered many years for Holy Spirit Church and Birthright.
Marguerite and Bill loved to travel and were fortunate to visit many countries. They enjoyed local cultural events, especially the FM Symphony and MSU Straw Hat Players performances.
As a child of the depression and survivor of the flu epidemic, Marguerite instilled in her children the values of health and thrift. She also had a keen sense of justice for the underdog, which she passed along. She will be missed always and loved forever.
She is preceded in death by her loving husband of 59 years, William R. Phelps, and survived by her children; William Jr. (Sayre Weaver) of La Habra Heights, CA, Thomas of San Diego, CA, James (Virginia) of Manhatten, KS, John (Patricia Boylan) of Omaha, NE, Mary Anne (Antonio E. Rocha) of Augstin, TX, by grandchildren Janet (Paul) Goodman and William Patrick Phelps, by step-grandchildren Denise (Kelley) Crace, Nicholas (Angela) Rocha and Crissy (Trey) Frazier and five step-great granddaughters.
The family suggests memorial contributions to Hospice of the Red River Valley, Birthright, the Presentation Sisters, the Father Jack Davis Mission, or Riverview Place (Marguerites happy and supportive home for the last 11 years.)
Memories Timeline
Sign the Guestbook, Light a Candle