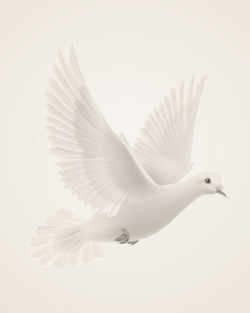 February 22, 1944 ~ October 1, 2012
Marguerite Elizabeth (Crary) Samuel, 68, resident of Fargo, ND and Tucson, AZ died Monday, October 1, 2012 in her home surrounded by her family and under the care of her family and Hospice of the Red River Valley where she worked eight years as a Bereavement Counselor.
Marguerite Samuel was born February 22, 1944 at St. John's Hospital in Fargo, ND to Vincent Sr. and Helen (Curry) Crary. She grew up in Fargo, attending St. Anthony's Catholic School and Shanley High School. She graduated in 1962. She attended her first year of college at the University of Dallas in Texas, in hopes of finding a rich Texas cowboy. After no such luck, she returned to NDSU where she met a poor cowboy and her future husband, Clarence Samuel. Marguerite spent part of her junior year abroad living in Grenoble, France as an exchange student. She formed a relationship with the French family she lived with, the Legrand's, that lasted a lifetime. Several Legrand grandchildren spent summers with her family in Fargo and several of Marguerite's children spent time in France with her "French family." Marguerite graduated from NDSU in 1965 with a degree in English. She also obtained a major in French from Moorhead State University.
Marguerite was united in marriage to Clarence Walter Samuel on August 20, 1966 at St. Anthony's Catholic Church in Fargo. They started their life together in Fargo, living in student housing at NDSU while Clarence pursued his Electrical Engineering degree and Marguerite taught French and English at North High and Moorhead High. In 1970 they moved to St. Paul, MN where Clarence attended Veterinary School at the University of Minnesota. In 1974 they returned to Fargo where Clarence practiced at FM Animal Hospital in Moorhead and Marguerite was a homemaker. In 1977 Clarence and Marguerite built their present home on sixteen acres south of Fargo. It was a home that was open to all, including foster children, relatives, and friends. Marguerite and Clarence always made room if someone needed a warm bed or a hot meal. Marguerite was a creative cook who fixed some interesting meals over the years. As kids, we often wondered where the ingredients for some of her dishes came from – only later did we connect the dots and realize she would "clean out the fridge" and use whatever she found for dinner. Marguerite had a large circle of friends and family and was the glue that held that group together.
In 1988, Marguerite returned to North Dakota State University to pursue a master's degree in Human Development and Family Science. Her area of study was gerontology. She graduated in May of 1990 at the age of 46 and began working at Hospice of the Red River Valley as a bereavement coordinator. In that role she counseled families of individuals who had died in the Hospice program after the death of the individual. Marguerite spent eight enjoyable years in that position.
In 2001 Marguerite and Clarence began spending winters in Tucson, Arizona. They thoroughly enjoyed the time they spent in Arizona and she leaves behind a large circle of friends in Arizona.
Marguerite is survived by her husband Dr. Clarence Samuel of Fargo, and children: Mathias W. (Jennifer) Samuel of Edina, Minnesota, Elizabeth (Paul) Antonenko of Overland Park, KS, Ann (Travis) Perkins of Sheridan, WY, Luke (Janelle) Samuel of St. Louis, MO, Amanda (Ryan) Aaker of Bozeman, MT and Dr. Walter Samuel of Fargo. She is also survived by special nephews Dr. Michael (Lisa) Harvey and Josh Boschee, and special niece Brittany Cline, her 16 grandchildren, and 8 brothers and sisters. She is preceded in death by her parents.
Memories of Marguerite may be shared online at www.boulgerfuneralhome.com. In lieu of flowers please send offerings to Fr. Jack Davis, a North Dakotan and former Nativity Parish Priest has served since 1975 in Chimbote, Peru (https://friendsofchimbote.org) or Hospice of the Red River Valley.
Memories Timeline
Guestbook
Sign the Guestbook, Light a Candle