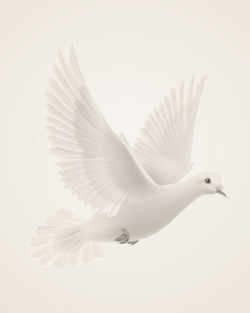 June 14, 1936 ~ April 15, 2013
Marilyn J. Baker,76, known as Mari, passed away on Monday evening , April 15, 2013. Through Gods Grace, Mari was granted her wish to take life's next step from the peace of her own home. Mari was above all a true Lady. Born into a modest but very Christian home in north Fargo, ND on June 14, 1936, she had a childhood led by a strong , close family. Dad and Mom, Herold and Madeline Brunsvold saw to it that Mari and her two sisters, Barbara ( Mrs C. T. Juven of Fargo) and older sister Joanne (Mrs Telford Wollan , deceased) were taught the right way to live. She had many, many childhood friends that continued to be friends her entire life. Mari attended Fargo Central High School class of 1954 marrying her High School sweetheart and prom date, Dean Baker on July 14, 1956 to enjoy a wonderful 56 year marriage. Prior to being married, Mari attended ND State College in Fargo becoming a member of the Kappa Alpha Theta Sorority. Mari joined her US Air Force husband and became a loyal and active Air Force wife. Always a Lady, Mari stated her goal in life was to be a wife, homemaker and mother. This goal was stated clearly and often. Raising two children; daughter Leslie Saufferer, Minnetonka, MN and son Karl Baker, Phoenix, Az, she maintained a home full of love and Christian example. Acting as the family anchor while husband Dean was on frequent Military assignments away from home, Mari met the challenges of a military family living in several locations both in the US and overseas. As a military family, Mari's family pledged love and support to each other. This was always to be the family's way of life which continues until this very day. One of the greatest joys for Mari was becoming a grandmother. Grandson Matthew Benjamin Baker Saufferer fulfilled that dream. After the military career, husband Dean promised to bring Mari home to Fargo to care for her parents. She performed this task lovingly until they passed away. After returning to Fargo, the Bakers became active members of the Peace Lutheran Church. Mari & Dean found Phoenix, AZ in 1997 as Snow Birds, moving there permanently 2005. They found the La Casa de Cristo Lutheran Church in that same year and became a part of the La Casa family. Mari suffered many physical problems in her adult life and with the compassionate care of her family and the Mayo Clinic in Phoenix, Mari found comfort and help. Mari will be greatly missed by her family and friends.
In lieu of flowers, the family asks that memorials be sent to the Mayo Clinic Foundation for Diabetes Research.
Memories Timeline
Guestbook
Sign the Guestbook, Light a Candle