Marie Bergan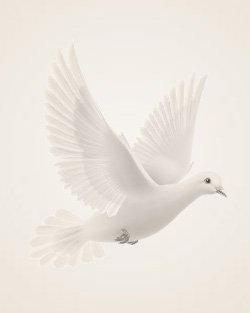 May 15, 1911 ~ December 1, 2014
Marie Margie Bergan was born in Kimball, MN on May 15, 1911 to the late Elizabeth and Henry Pankake and passed away peacefully December 1, 2014 surrounded by family. Marie leaves three children, Gary (Rose), Diane (Ron) Rustad, and Hannah Van Hook. One son, Richard, preceded her in death. Seven grandchildren: Richard Bergan Jr.; Mark (Linda), Sheila, and Tim (Lori) Rustad; Laura (Dean) Johnson, Jenna and Rich (Beth) Van Hook, and seven great grandchildren and four great-great grandchildren.
She married George Bergan in 1939 and raised four children on their farm south of Hawley near the area known as "Bergan's Corner". A modest woman dedicated to her family, Marie was a voracious reader and lifelong learner. During regular public library bookmobile stops at the farm, Marie would check out books by the boxfuls and gleefully tell her family she'd "struck gold". One of her goals in life was to read "all the books in the library"; a feat she may have accomplished had she not moved to a large city with a ten floor library! She was inquisitive and curious: always wanting to know how things worked and in her later years, expanded her reading topics to medicine, science, astronomy and even physics.
In addition, Marie was a woman of many interests and talents: needlework, cooking, baking, music, crosswords, and travel. She taught herself Spanish in her fifties and loved to travel to Mexico and Central America; often staying six months at a time to hone her Spanish skills and immerse herself in the culture.
Marie and George moved to Fargo in 1965; Gary and Rose continued with the family farm and Marie began her second career as a pastry chef. Her first "paid" employment at St. Luke's Hospital (now Sanford) became a shared family experience as both daughters worked there. One of her specialties was pies and she would drive to family gatherings in what came to be known as the "pie mobile". After George passed away in 1975, she remained in Fargo until 1979 when she went to San Antonio, TX "for the winter" but remained 22 years. She held several positions in San Antonio and found her niche making pastries for large hotels such as the Hyatt Regency and Four Seasons. She was beloved by employers and colleagues for her work ethic, loyalty, reliability, and sense of humor.
The family would to thank the staff of Rosewood on Broadway for their exceptional care and kindness during Marie's residence and final days.
The family gratefully acknowledges your presence and many kind expressions of sympathy during this time of loss.
Please click below to view the video tribute:
https://thetributecenter.com/tributeplayer/default.aspx?webvideoID=17261
Memories Timeline
---