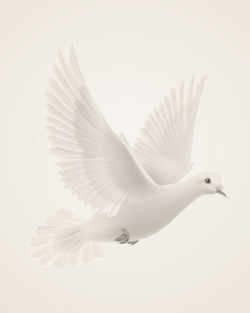 September 14, 1924 ~ March 26, 2012
Marie passed away on March 26, 2012 at Sanford Health Palliative Care in Fargo at the age of 87.
Maria Margaretta Brunkhorst was born to John and Ella (Knackendoffel) Brunkhorst on September 14, 1924 in Tyler, ND. After she completed her schooling, she went to work at the Del Rio Restaurant in Wahpeton, ND. She married Arthur Grawe in 1940. They lived in Hankinson, ND. He died in 1954 and Marie started working as an egg handler and a meat wrapper in Hankinson. She moved back to Wahpeton in 1957 and worked at the Globe Gazette as a binder of books. Marie married Russel Pederson on November 4, 1960 in Wahpeton, ND at Emmanuel Lutheran Church. They lived in Wahpeton for seven years before moving to Boulder, CO. After one year in Colorado, they moved to California and Marie worked at Village East Clothing Store as an assistant manager for 6 years. She then worked for J.C. Penney's for 7 years. After some health problems, she retired. When the couple moved back to Fargo in 1997, she worked as a demo lady at Hornbacher's on 32nd Ave. Marie enjoyed ceramics as a hobby. Russel passed away in 2008.
Marie was preceded in death by her son, Ronald John Grawe; and her 12 siblings.
Marie is survived by her children: Ardell Marvin Grawe (Barbara) of Breckenridge, MN; Elroy Arthur Grawe (Colleen) of Galliton, MO; Steven Russel Pederson of Oceanside, CA; Debra Jean Pederson of Farmersville, CA; and numerous grandchildren and great grandchildren.
Memories Timeline
Sign the Guestbook, Light a Candle