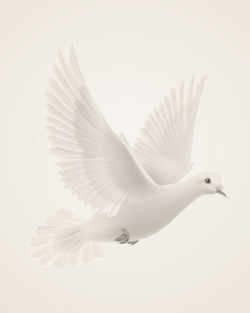 July 15, 1951 ~ June 8, 2014
Mark S. Carlisle, 62, Fargo, died unexpectedly in his home, Sunday, June 8, 2014.
He was born on July 15, 1951 in Detroit Lakes, Minnesota to Willis and Edythe (Bohl) Carlisle. He grew up in Detroit Lakes. Shortly after graduating from Detroit Lakes High School in 1969 Mark moved to Fargo.
Mark had many hobbies and interests throughout his life time. His love of music led him to perform with several different bands: Windfall, Footloose, Blue Print, Bandit, Old Dog New Trick, Dr Delicious and Tin Willy. He wrote and recorded music for his personal enjoyment. He connected with people in many countries on ham radio. Through ham radio he participated in Sky Warn reporting formations of threatening storms to the US Weather Service. With Mark's self-taught knowledge of computer software and hardware he kept his family, friends and acquaintances computers running. In recent years fishing was added to his list of hobbies. He loved the challenge of catching walleye.
He had a soft spot in his heart for all animals but his poodles were his greatest love. They brought him much joy.
He worked at Welu Dental Lab for 23 years before furthering his career during 5 years at Great Plains Software which was acquired by Microsoft. His next move was to Navteq. He returned to the Microsoft campus where he worked for a business vendor until his retirement on July 12, 2013.
Mark is survived by his wife of 20 years, Carol (Nelson Radeck) Carlisle, his son Brandon by his previous marriage to Barbara K. Oien, his step-daughters Katie (Justin) Vaccari, Samantha (Kevin) Romfo, and Lisa Richardson from his marriage to Kathryn Quinlan Richardson who passed away in 1992, his step-son Donald (Kim) Radeck, and step-daughter Rebecca Radeck; his grandchildren Marek and Madison Carlisle, Samuel Vaccari and Thomas and Paige Radeck.
He is preceded in death by his parents and brother Bruce.
Memories Timeline
Guestbook