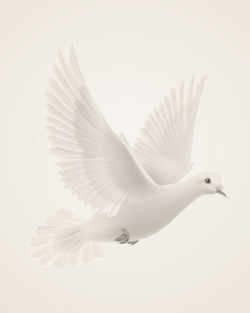 November 2, 1963 ~ October 10, 2011
Mark H. Schroeder passed away in his home, October 10, 2011 surrounded by his family.
Mark Howard Schroeder was born November 2, 1963 in Fargo, ND. He lived in Davenport, ND. He attended school in Davenport, Kindred High School and Moorhead State University. He studied piano under Inta Stahl at Concordia College.
While in school he was active in musical productions, band, stage band, sports, baseball and basketball. He was a member of the Boy Scouts of America. He was also bat boy for the Darling Little Fillies of Davenport. He loved going to the lake where he enjoyed being with relatives, water skiing, and sailing. In the winter he was always wishing for snow for downhill snow skiing.
Mark had a huge heart. He was very compassionate and interested in everything his acquaintances were active in doing. He was an ardent reader on many subjects, as well as using his talents in music, drawing and writing. Mark was a very talented musician, especially on the piano and organ. He was a member of the band Strange Friends in Minneapolis.
He was injured in 1988 in a fall and remained a paraplegic. He continued his interest in music with the keyboard his specialty. He enjoyed writing and recording music for his own enjoyment.
Mark is survived by his father and mother, Darrol and Jean Schroeder of Fargo, formerly of Davenport, ND; his daughter, Britta; and grandson, Alex Petersen; sister, Terry Lynn Scherling, Alexandria, VA and his nephew, Nickolas (Robyn) Scherling, Alexandria, VA and many cousins.
In lieu of flowers, memorials could be made to the Spinal Cord Society, or to Mark's Grandson, Alex Petersen College Trust Fund.
Memories Timeline
Guestbook
Sign the Guestbook, Light a Candle