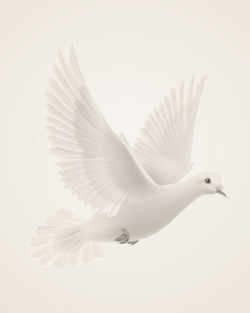 December 28, 1931 ~ June 21, 2014
Mark V. Sweeney passed away on Saturday, June 21, 2014 at Sanford Health.
Mark V. Sweeney was born to Eugene S. Sweeney Senior and Edna B. Sweeney on December 28, 1931 in St. Paul, Minnesota. He grew up there, attending St. Luke's grade school and Cretin High School before moving with his family to Fargo, ND. Mark graduated from Sacred Heart Academy in 1949. He then attended the University of St. Thomas, graduating in 1953. Mark served in the Air Force from 1954-1956 and married Lenore Ripka on July 24, 1954 in Fergus Falls, Minnesota. Mark joined Sweeney Brothers Tractor Company in 1956, in Fargo, ND where the couple raised their seven children. Mark served as President of SBTC for the better part of 40 years. Mark was very dedicated to and very involved with the Fargo Catholic Schools. He served on numerous Catholic School Boards and was a member of the National Association Board of Education.
He was a director of the National Assoc. of Equipment Distributors and made an honorary member of the North Dakota Associated General Contractors (AGC.)
He served on the St. John Hospital Board, Northwestern Savings & Loan Board of Directors, and Associated Equipment Distributors Board.
He is survived by his wife, Lenore and 7 children: Steven (Janice) Sweeney, Minot, ND; Teresa (Rick) Jordan, Germantown, TN; Thomas (Peg) Sweeney, Eagan, MN and their daughters, Samantha, Sara (Tom) Drummer, Robin Arends, Gail (Mark) Bilek, and Joan Anderson, and Tom and Peg's grandchildren, Michael, Ricky, Makayla and Max; Sheila (Tim) Waters, Minneapolis, MN, and their children, Margaret and Jacob; Paul (Michele) Sweeney, and their children, Jeffrey and Amy, David (Marisa) Sweeney, Fargo, ND and daughter, MacKenzie Larson; and Daniel (Brenda) Sweeney, Fargo, ND.
Sisters-in-law, Cecelia (Curt) Handevidt, Jackson, MN. Madonna Sweeney, Peggy Sweeney and Shirley Sweeney, all of Fargo; Aunt Ursula Sweeney, St. Paul, MN and many nieces and nephews.
Mark is preceded by his parents and brothers Gene, Larry and Donald, sister-in-law Mildred Sweeney and grandson, Vincent R. Sweeney.
In lieu of flowers, memorials are preferred to St. Anthony of Padua Catholic Church 710 10th Street South Fargo, ND 58103; The Presentation Sisters, 1101 32nd Avenue South, Fargo, ND 58103 ; JPII Catholic Schools, 5600 25th Street South, Fargo, ND 58104 ; and The University of Mary, 7500 University Drive, Bismarck, ND 58504.
The Funeral Mass will be at 11:00 A.M. Thursday at St. Anthony of Padua Catholic Church, Fargo. Visitation will be in the church from 10:00 A.M. to 11:00 A.M. Thursday. There will be a Rosary Service at Boulger Funeral Home at 7:00 P.M. Wednesday with visitation from 5:00 to 7:00 P.M. at the Funeral Home. Interment will be at Holy Cross North Cemetery, Fargo.
Mark has been blessed with a long and good life surrounded by family and friends.
Memories Timeline
Guestbook
Sign the Guestbook, Light a Candle