Martell Erickson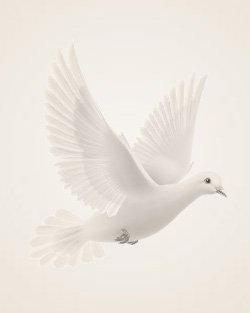 October 2, 1926 ~ January 22, 2013
Martell passed away on Tuesday, January 22, 2013 at his home at Edgewood Vista surrounded by his loving family.
Martell was born on October 2, 1926, the son of Theodore and Alma (Ellestad) Erickson near Kindred, ND. He grew up on the family farm and attended Riverside Country School. Martell graduated from Kindred High School in 1944. He was drafted in the United States Army in January of 1946 and received his basic trailing in Anti Aircraft Artillery at Fort Bliss, TX. He served overseas in Japan in the 3186 Signal Corps Battalion. After his discharge he returned to North Dakota. Martell was united in marriage to Joyce Brun in Fargo on October 17, 1953. They made their home in Kindred until moving to the farm near Kindred in 1955 where they raised their family. Martell and Joyce retired from farming in 1989 and moved to Fargo in 1993. They had most recently made their home at Edgewood Vista.
Martell was a devoted member of Gol Lutheran Church, near Kindred and most recently at Olivet Lutheran Church in Fargo.
Martell is survived by his wife Joyce of Fargo; his children, Kathie (Lynn) Bingham of Grand Forks, ND; Mark (Sheryl) Erickson of Devils Lake, ND; Sonia (Paul) Galegher of Thompson, ND; and Sheryl (Tom) Newberger of Fargo; his 11 grandchildren and 4 great grandchildren. Also surviving are his siblings, Kenneth (Betty) Erickson of Fargo; and Adeline Erickson of West Fargo; several nieces and nephews; and his sisters-in-law, Donna Lenzen of Beulah, ND; and Addie Erickson of Fargo. He was preceded in death by his parents; his siblings, Archie Erickson, Wallace Erickson, Donald Erickson, and Ione Haugen.
Memories Timeline
---