Mary A. Klein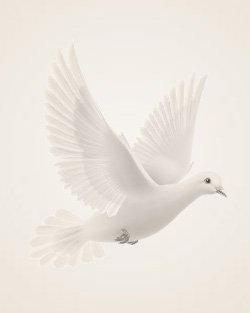 October 24, 1918 ~ January 12, 2011
Mary A. Klein, 92, Brooklyn Park, MN, formerly of Fargo, ND, passed away peacefully surrounded by family, on January 12, 2011, Saint Therese, nursing home, New Hope, MN.
Mary A. Klein (Bossert) was born October 24, 1918, in Karlsruhe, ND. She was a daughter of John and Elizabeth (Boehm) Bossert. Mary was raised with six brothers and sisters in Karlsruhe, where she graduated from high school at Sts. Peter and Paul Catholic School. The church was at the core of their family life.
Mary resided in Fargo, ND for 50 years until she relocated to St. Therese Assisted Living in Brooklyn Park, MN. She loved Fargo and continued to consider it her home. Mary's children and grandchildren have always been her greatest joy. She was an amazingly loving, unselfish and devoted mother, and grandmother. Also, as an active member of Holy Spirit Catholic Church, she participated over the years in Circle and Catholic Foresters groups. Mary was a very talented seamstress; and an avid gardener, proudly sharing fresh vegetables, and displaying her summertime flowers. She was employed by J.C. Penney Co. in the downtown Fargo store, and at the West Acres Mall, retiring after 20 years of service.
During her retirement years, Mary often enthusiastically traveled coast to coast visiting her much loved grandchildren. She will forever be remembered as a sweet, loving and gentle soul, who will be missed immensely by the many who loved her.
Mary is survived by her seven children: Janette Klein Lauer, Lincoln, CA; Patrick Klein (Abba), Honesdale, PA; Allen Klein (Jane), Parker, CO; Robert Klein (Shannon), Fargo, ND; James Klein (Jackie), Orono, MN; Kenneth Klein (Colleen), Brooklyn Park, MN; and Kathy Klein Bell, (Bruce); Rogers, AR; and by 16 grandchildren, and 11 great-grandchildren.
She is also survived by her sister and brother-in-law, Martha & Ray Klein, of Minot, ND, and 14 nieces and nephews.
Mary was preceded in death by her parents; brothers, Peter, Fred, Nick, and Mike; and sister, Magdalen.
Memorials: Father John P. Smith Heritage Foundation, 1420 7 St N. Fargo ND 58102
Memories Timeline
---