Mary Bergman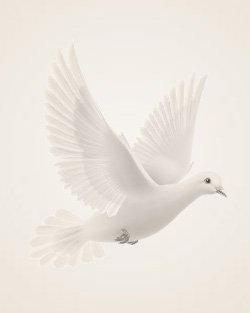 October 26, 1912 ~ August 15, 2011
Mary Madlyn Moe Bergman, 98, was born October 26, 1912, at Monango, North Dakota to Arthur C. Moe and Vivian A. (Wyckoff) Moe. (When asked for her birthdate she would say, "The year the Titanic sank." She would also say to emphasize her age, "I knew someone in Monango who was a Colonel in the Civil War!") She went through the 8th grade at Monango and moved to Fargo where she graduated from Fargo Central in 1930. While in high school, she played in her cousin's band as the piano player at dances in the Manchester Building. She went to Ellendale Normal and obtained her two year teaching certificate. She taught at Berlin, ND, Gardner, ND and the Berlin township country school west of Argusville.
She married Harry Bergman and they raised their family on the farm west of Argusville. She stayed busy growing big gardens, participating in Homemakers Club, Altar Society and American Legion Auxiliary. She loved to attend all the ballgames her kids played. When Harry was in the state legislature, she would gather other women and teach them to make stoles and handbags. When in Arizona, she would teach others how to make Kachina Dolls. Her piano playing continued on throughout her lifetime. While spending her winters at Ahwatukee in Arizona, she and her neighbor, Frank Hummel, would have concerts entertaining all who gathered to listen. She and Harry traveled to Norway, Sweden, Hawaii and from 1980 spent winters in their home in Ahwatukee. She and her daughters went on a trip to England on the QE2, and trips to Australia, New Zealand and Ireland. Her last cruise was to Alaska five years ago with Kathy Jo, Yuki Kawaguchi and Marsha. She ALWAYS had a camera with her so she had numerous photo albums. She also would clip items and had many, many scrap books. They entertained everyone who looked at them. She spent her later years driving back in the summers with Marsha to her Minnesota home on Lake Sallie. She and her two aunts bought the cottage in 1936. She loved playing cards and other games.
She developed macular degeneration over the past few years but that didn't stop her from playing Hand and Foot. She'd give the proverbial wave of the hand when she won! Her mind, strong voice and quick wit never left her. She was loved by all her friends in Arizona, California, Fargo and Argusville.
She is survived by her children, Marsha of Daly City, Ca; Mary Jo of Detroit Lakes, Mn; Jane Guy (Jim) of Amenia and Bob (Susan) of West Fargo; six grandchildren, Bill and Brian Pflipsen, Cari and TJ Guy, Rob and Tony Bergman; a sister-in-law, Marjorie Bergman of Fargo; several nieces and nephews; cousins Kate Christensen and Jo Weigand. She was preceded in death by her husband, grandson, Bob Pflipsen and brother, James "Bud" Moe. The family wants to thank Dr. Julie Larson and her Nurse, Jodie, for her care over the past few years and the staff at Oak Crossing the past month. Many thanks to her AZ friends, Mickey and Del Deleplancque, Frank and Cora Hummel, and Dan and Sally Hannon for all their help and friendship.
In lieu of flowers, the family requests donations be given in her memory to charity of choice.
Memories Timeline
---