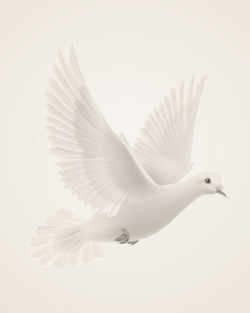 January 1, 1970 ~ March 7, 2014
The life that started on July 22, 1942 of our mother, grandmother, aunt and sister, Mary Gboah ended on March 7, 2014. The tragedy began as a headache and then in a matter of minutes, Madam Gboah, just short of four months and 24 days to her 72nd birthday, passed from life to death on the evening of March 7th at 5:05 p.m. at the United Hospital in St. Paul, Minnesota. She was born in Zeomgain, Nimba County, Liberia, West Africa.
She died from brain hemorrhage arising from brain aneurysm that knocked her down on Monday, March 3rd in the bathroom at her daughter's apartment in South Fargo. The late Mary Gboah is mother of six. Her daughter Delbra Dennis Jerue lives in Fargo and the rest reside in Monrovia, Liberia, West Africa.
Madam Gboah is also survived by seven grandchildren, and a host of brothers, cousins, nephews, nieces, and several relatives most of who reside in Liberia, West Africa. Her mother and father predeceased her many years ago, as did her husband.
She was a subsistence farmer, producing only so much to feed her family and no more. "Ma Mary" or "oldma," as she was affectionately called by her children and grandchildren, did not have the opportunity of going school. However, she attended the traditional school of Sandy where girls were taught to take care of their families as house wives. In the traditional school, the young Mary learned to plait water trips, cook very palatable food and different kinds of soups without using add-ons like Maggi Cubes, salt, etc. She had un-noticed talent to sew. In the recent past, Oldma hand sewed a blouse for herself from a piece of cloth.
Ma Mary was a Christian, a motivated praying woman, and it can be safely said that she died with songs of praises on her lips. On the evening of Monday, March 3, 2014, at about 7:30pm, our mother was singing a gospel song in her native vernacular of Gio before the harsh pain of brain aneurysm shut her mouth into coma that she did not return from until her demise.
We will miss her for her cleanliness, consistently washing dirty dishes, scrubbing the kitchen floor, wiping down chairs and doing laundry regularly. We will not forget her making of her favorite dish, "Gaingba", commonly known in the Liberian community as "GB", made from cassava and yam. Until March 7th Ma Mary was a healthy old lady – no pre-existent condition, no medications, no sign of sickness, but she wasn't a distant away from the chilly hands of death. May her soul and the souls of the faithful departed rest in peace, and light perpetual shine upon them. We love you Oldma, but the good Lord whom you served loves you best. Rest now until we meet again in glory!
Memories Timeline
Sign the Guestbook, Light a Candle