Mary Gust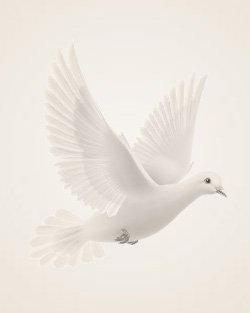 April 9, 1926 ~ May 5, 2012
Mary Matthew Gust, 86, formerly of Durbin, ND, died Saturday, May 5, 2012 at St. Francis Hospital, Breckenridge, MN. Mary was born April 9, 1926 in Volga, West Virginia to Clyde and Laura (Maxson) Matthew.
She married Daniel Gust Sr. on April 9, 1944 in Durham, North Carolina. They returned to ND and farmed on the home farm near Durbin, ND.
Mary was an active member of the Canaan Moravian Women's Fellowship. She served on the Farmer's Union Youth Board and was a volunteer at Bonnazaville Days. Mary was an avid gardener and enjoyed cooking and baking for friends and family.
Mary resided at the Good Samaritan Center in Arthur, ND.
Mary is survived by her children, James Gust, Bloomer, WI, Gloria (Marvin) Smith, Davenport, ND, Daniel (Janel) Gust, Mapleton, ND, and Sarah Gust, Dilworth, MN, 16 grandchildren, several great-grandchildren and great-great-grandchildren and a brother, James Matthew, sister, Alice (Bob) Kneisel, sister-in-law Dorothy Gust, sister-in-law Betty Matthew.
Mary was preceded in death by her husband, Daniel Gust Sr., parents, Clyde and Laura Matthew, brother, Gail Matthew, brother, Howard Matthew, grandchildren, Justin Gust, Amanda Nissen, Lyle Cockerill and great-grandchildren, Damon McNeil and Isabella Rogers, great-great grandchild, James Beighton.
Memories Timeline
---