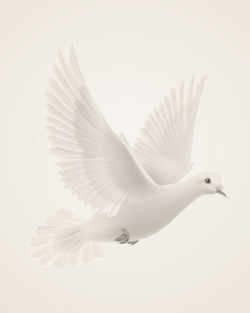 July 14, 1924 ~ November 3, 2014
Mary Jean Lamb, 88, died peacefully on November 3, 2014, in Fargo, ND, in her home with family at her side, and under Hospice care.
Mary Jean was born on July 14, 1924 to Frank and Lydia Bavendick in Bismarck, ND. She graduated from Bismarck High School in 1944. She graduated with a Bachelor of Science Degree from Iowa State University in 1948 and continued with graduate studies in music at Northwestern University.
She married her high school sweetheart, James L. Lamb, in 1949, after he returned from duty as a naval officer in WWII, and received his law degree. They began their 50 year marriage in Grand Forks, ND.
Mary Jean was very proud of her family. She raised six children in Grand Forks. In 2006, Mary Jean moved to Fargo, ND, where she enjoyed visits from her children and ten grandchildren.
She was an elegant woman and music was her passion. Music was an important part of her childhood and stayed with her throughout her life. In college, she sang in a quartet, and later served on the board of the Thursday Music Club. Most recently, she sang in the choir at Riverview Place in Fargo, ND, where she lived. She was an active member of Sigma Alpha Iota (SAI) international music fraternity where she received several leadership awards and served as National By-laws Director.
Mary Jean lived with purpose. She served as chairman for the Red River Valley Red Cross, and was a disaster response staffing officer for the National American Red Cross. She was an active member of the League of Women Voters, and served on the boards of the Y Family Center, Blue Cross/Blue Shield of N.D., and Admissions Committee of UND Medical School. She was a member of the sorority alum club, Alpha Gamma Delta. Most recently while living at Riverview Place, she served as Resident Counsel President, liaison for the life-long learning Communiversity program, advisor on the Menu Planning Committee, mentor in the Giving + Learning Program, and read scripture at Riverview Chapel Sunday Mass, as well as worked with the marketing department on tours to prospective residents.
She was involved with politics throughout her life. She attended the 1960 Democratic Convention in Los Angeles as an alternate delegate and was a regular delegate to the N.D. Democratic Convention.
Mary Jean enjoyed travel. She studied abroad and traveled the world.
She is survived by her brother, Frank (Joanne) Bavendick (Bismarck, ND) and sister, Dolores Harrington (Roseville, CA); and her six children: Larry, Minneapolis, MN; David, Bismarck, ND; Timothy (Elizabeth), Grand Forks, ND; Brian (Cheryl Stone), Minneapolis, MN; Steven (Arlene), Fargo, ND; and, Jeanne (Mark Herman), Duluth, MN.
Her grandchildren are: James (Karen), Andover, MN; Thomas, Kauai, HI; Nicole, St. Paul, MN; Kylie, Pottstown, PA; Emmett, San Diego, CA; Hanna, New York City, NY; Jon, Minneapolis, MN; Ashley, Duluth, MN; Molly and Kailash, Fargo, ND. She has two great grandchildren, Cameron and Kylie Esch, Andover, MN.
The family requests that memorials be given to the Fargo/Moorhead SAI Alum Scholarship (438 Birch Lane, Moorhead, MN 56560); or, the American Heart Association.
Memories Timeline
Sign the Guestbook, Light a Candle