Mary Kay Elliott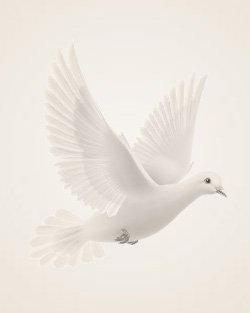 May 27, 1941 ~ May 28, 2010
Mary Kay Bjelverud Elliott, 69, Galesburg, ND passed away on Friday, May 28, 2010 at Luther Memorial Home, Mayville, ND, under the care of Hospice of the Red River Valley and surrounded by her family.
Mary Kay Bjelverud was born on May 27, 1941 to Kenneth and Mildred (Palmer) Bjelverud of Grand Forks, ND. She attended schools in Grand Forks and graduated from Grand Forks High School in 1958. Jerald Elliott and Mary Kay Bjelverud were married in Page, ND on December 27, 1958. They farmed outside of Galesburg for 47 years. She did custom grain hauling and worked for the Galesburg Elevator for many years at the fertilizer plant during spring planting and fall harvest. They raised cattle, sheep, kids, and their horses.
There followed five children, Kimberlee Chandler, Galesburg, ND, Kristi (Fred) Vadnie, Galesburg, ND, Mitch (Patrice) Elliott, Billings, MT, Rob Allen Elliott, Heaven, and Strack (Dori) Elliott, Galesburg, ND.
Mary Kay worked hard all her life. She believed if you can't say something nice, then don't say anything at all and lived by that principle. She loved the outdoors, sunshine, and birds in the trees, and her family. She lived too short a time and left us too soon. She was loved and will be missed.
Mary Kay is survived by her husband, Jerald; her children; her grand children, Tiffany Chandler, Brandon (Dawn) Vadnie, Briar (Zachary) Honeyman, Abby Elliott, Alixandra Elliott, Jared Elliott, Logan Elliott, Kade Elliott, great grandchildren, Taelyn Peppel, Destiny Vadnie, Gavin Vadnie. Her sister, Sandee (Wayne & Brooky) Anderson. Her uncle, Myron (Beverly) Bjelverud, and numerous cousins, and in-laws.
She is preceded in death by her son, Rob Allen, and her parents.
There will be a Prayer Service at 7:00 p.m. Friday at Elm River Lutheran Church, Galesburg. Visitation will be from 5:00 to 7:00 in the church and one hour before the funeral in the church. Her funeral service will be Saturday 11:00 a.m. at Elm River Lutheran Church, Galesburg, ND with interment at Elm River Cemetery, Galesburg, ND.
Arrangements entrusted to the care of Boulger Funeral Home, Fargo.
Memories Timeline
---