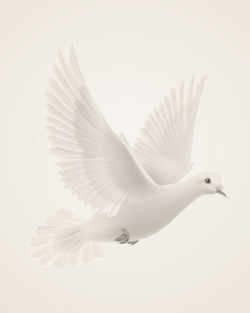 May 23, 1941 ~ December 23, 2014
Mary Catherine [Zeis] Lothspeich, devoted wife and mother, and beloved aunt, sister, and grandmother of nine, passed away on December 23, 2014. Mary was born May 23, 1941, to Matthew and Bertha [Dosmann] Zeis. Mary and her seven siblings grew up on the family farm near Wales, ND, and in a residence in the town of Wales. Of her seven siblings (Violet [Gunderson], Benedict Zeis, Allen Zeis, Malinda [Docken], Eileen [Ryan], James Zeis, and Annie [Miller]), and their spouses, only her dear brother James of Fargo, and brother-in-law Jerry (Annie) Miller of West Fargo, survive her.
After graduating from Wales High School in 1959, Mary completed an office-clerk course in Aakers Business College in Grand Forks the following year. In 1960, she married Franklin Lothspeich (1934-2008), also of Wales, with whom she had seven children: Dennis Lothspeich (Pat Gimbel) of Brainerd, MN, Ruth Hursman of Bismarck, ND, Pamela Lothspeich (Dylan Sugiyama) of Pittsboro, NC, Thomas (Natalie) Lothspeich of Muscatine, IA, and three who died in infancy—Keith and twins John and Joseph. Mary and Frank initially lived in Minot and then Williston, but finally settled in South Fargo in 1968, residing there continually except 2003-2009 when they lived in the retirement home they built on Franklin Lake. Prior to building this home, Mary and her family regularly spent time at their summer home on McDonald Lake.
Mary often balanced full-time childcare responsibilities with one or more jobs in their home. In 1972, Mary, a natural entrepreneur, and her sister Malinda (Linda) started a custom drapery business, Mar-Lyn Draperies, which they ran out of Mary's basement. For several years, they designed and sewed the kind of elaborately pleated and adorned draperies that were in style at the time. Also while raising four children and running her drapery business, Mary took care of foster babies and provided childcare for neighbors.
Outside the home, Mary worked as a loan clerk at banks in Grand Forks and Minot (1960-1961), as an office clerk for Addressograph-Multigraph in Fargo (1977-1979), and then held various positions at Community First National Bank, formerly Fargo National Bank (1980-2005), culminating in the position of Trust Securities Specialist.
Mary was a resilient, determined individual with many talents and skills, much of it self-taught. She cooked, baked, and canned, sewed clothes for her children, repaired everything from small appliances to furniture to toys, and took on all manner of home-improvement projects. A firm believer in the value of education, Mary took a number of continuing-education courses from Moorhead State University to increase her knowledge of investments and the banking industry. Due to this and her natural inclination toward business, Mary met with much success in her career.
Although she was especially proud of her children's achievements, Mary herself was a testament to the power of self-determination to face life's many challenges. Mary always strove to make the home and life she wanted for herself and her family, and in this way she was an inspiration to her four children.
Mary will be especially remembered for the warm hospitality she showed everyone who came to her home. Mary loved entertaining and socializing, especially with those in her large extended family. She also enjoyed gambling and bingo. Mary was a member of Catholic Daughters of the Americas, and the Ladies Auxiliary to the Veterans of Foreign Wars. She will be deeply missed by her many family members and friends.
Memories Timeline
Guestbook
Sign the Guestbook, Light a Candle