Mary Schildberger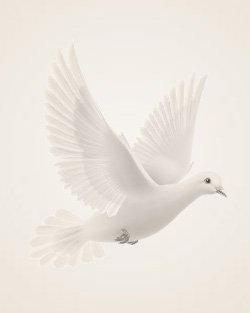 February 13, 1957 ~ February 3, 2014
Mary M. Schildberger, 56, Hankinson, returned to her Heavenly Home on Monday, February 3, 2014, surrounded by her family at Essentia Health in Fargo, ND. Mary vividly described her Lord and Savior, Jesus Christ, calling her home on Monday and she willingly became his Angel.
Mary Margaret Kutter was born on February 13, 1957, in Hankinson, ND, to Harvey & Genevieve (Martin) Kutter. Baptized and confirmed in Saint Boniface Catholic Church in Lidgerwood, ND, she worked at Gordy's Tastee Freeze and graduated from Lidgerwood High School in 1975.
She married Marne Schildberger on June 11, 1977, in Lidgerwood. The couple made their home in Hankinson ever since their marriage. On November 27, 1983, Mary gave birth to their son, Gregg, who was the center of her life.
Mary began her professional career at Lincoln State Bank in Hankinson on September 24, 1975, as a teller. She became an instrumental part of the bank's operations area as the institution moved from posting machines to computerized systems, and converted manual processes to computers. As the banking industry became more driven by technology, Mary led the transition at Lincoln State Bank. During her tenure, she directed the move from service bureau data processing to an in-house data department.
Mary worked tirelessly through software conversions, acquisition of another financial institution's branch, building constructions, opening a new branch location and overseeing the addition of internet banking and automated teller machines to improve services for customers. Serving as Assistant Vice President for many years, Mary was promoted to Vice President in 2002 and Senior Vice President in 2006. She also was a licensed insurance and annuity agent. No task was too big or too small for Mary. She was an excellent educator and taught procedures of banking operations to many. Mary dedicated herself to her career, customers and co-workers.
She was a circle leader in Saint Philip's Guild for many years, Hankinson Library board member, Catechism educator, guest lecturer at Hankinson High School (HHS), committee member on various advisory boards at HHS, a proud chaperone of the HHS Science Team for over fourteen years and a member of the Shepherd's Care Committee tasked with raising funds for Catholic priest retirements.
Mary loved all things in nature, especially butterflies, trees, sunsets, the stars and the moon. She was an award-winning photographer, taking amazing photos for science fairs, weddings, civic events, and much more. An avid reader, her favorite author was Danielle Steel. Mary loved the University of North Dakota Fighting Sioux teams, attending home football and basketball games, while watching the hockey games on television. She grew beautiful flowers, was an excellent cook and greatly enjoyed Coca-Cola. She was a fan of the Minnesota Twins, the Fargo-Moorhead RedHawks and the Minnesota Vikings.
In the midst of adversity, her courage, love, indomitable spirit, caring nature, professionalism, compassion and constant kindness impacted everyone she met. She was incredibly intelligent, humble, selfless, caring and had a fantastic sense of humor. Mary's response, when someone said "I love you," was always "MORE!" Family and friends were her focus; she created amazing memories and traditions which will be passed down to future generations. She freely counseled other patients undergoing chemotherapy to give them encouragement and suggestions. Mary's spirit will most definitely live on through all those she touched.
In lieu of flowers, memorials are preferred to the Mary Kutter-Schildberger Scholarship Endowment within the University of North Dakota Foundation. The Endowment will benefit female students entering the majors offered within the College of Business and Public Administration.
Mary is survived by her husband, Marne; her son, Gregg, Fargo; mother, Genevieve, Lidgerwood; sister, JoAnne (Michael) Jentz, Mantador ND; brother-in-law, Gerard; sister-in-law, Yvonne; five step-sisters; and several nieces and nephews.
She was preceded in her journey home by her father, Harvey; brothers, Joseph and Michael; step-father, Tony; sister-in-law, Lorraine; and her grandparents.
Memories Timeline
Guestbook
---