Maxine Gegeny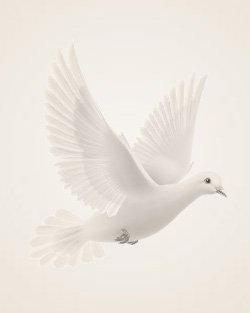 April 16, 1934 ~ March 31, 2010
Maxine died on March 31, 2010 at Innovis Hospital after a long battle with COPD. She resided at Villa Maria Nursing for the past 10 years.
Maxine was born on April 16, 1934 in Mahnomen, MN, the daughter of Joseph Saice and Francis Moe. She married Leo Vogel in 1952 and they had four children - Robert, Rick, Michael and Robin. Later in life she married Udo Gegeny in 1969 and they had one child, Stefanie.
Maxine loved her family, friends and pets. She enjoyed helping people, traveling, playing bingo and making crafts.
Maxine is survived by her sons, Robert (Terri) Vogel; Rick (Julie) Vogel; Robin (Lynsee) Vogel - all of Fargo; and her daughter, Stefanie of Norman, OK. Also surviving are her grandchildren - Keith, Jeremy, Justin, and Kianna; her great grandchildren - Blade, Haylee, Taytum and Jersey; her sister, Jacqueline Erickson; and many nieces, nephes, great nieces and nephews.
She was preceded in death by her father, Joseph Saice; her mother, Francis Moe; her step father, Leonard Moe; her husband, Leo Vogel; her son, Michael Vogel; her brothers, Joseph "Bobby" Saice, Richard Saice; and her sisters, Delores Sherrard and Marilyn Wolters.
Memories Timeline
---