Melvin Rivinius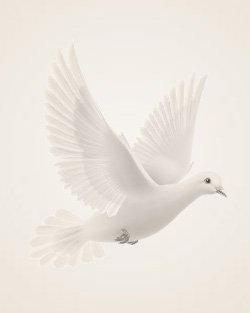 April 20, 1925 ~ April 23, 2011
Melvin Rivinius, of Fargo, ND, Passed away on April 23, 2011 at the Waterford Care Center in Fargo, ND, at the age of 86.
Melvin was born on April 20, 1925 in Streeter ND. He was the son of Katherine (Wolff) and William Rivinius. He grew up on the Rivinius family farm near Streeter, ND with his eight sisters: Ida, Pauline, Martha, Frieda, Alice, Olga, Erma, and Irene, and his one brother Henry Rivinius. He graduated from Streeter High School in 1944.
In 1944 Melvin moved to Portland, OR and worked as a welder in the ship building industry. He returned to North Dakota in 1945 and attended Ellendale Normal School and graduated with an education degree. Melvin continued his education at Dakota Business College and AC College which is now NDSU in Fargo, ND. After completing his college education, he taught school at the Germania Township School.
Melvin and Joyce Leach were married on December 27, 1947 in Fargo and moved to Lodi, CA to begin their new life. In 1948, Melvin's love for farming called him back to Streeter where Melvin and Joyce owned and operated a successful grain and livestock business. In 1971 the Melvin Rivinius family was honored by the FHA as the North Dakota Farm Family of the year. They retired from their family farm in 1974. While living in Streeter, Melvin was involved in many organizations and served as a Board Member and the Clerk of the Streeter Grain Elevator, he was a director of the Streeter Oil Company and he served as the Clerk of Germania Township.
In 1974, Melvin and Joyce moved to Jamestown, ND, and Melvin used his building skills to build their home in Jamestown. While in Jamestown, Melvin worked for the ASCS office as a field and grain inspector. In 1981, Melvin and Joyce moved from Jamestown to Mount Horeb, WI and once again, Melvin used his building skills to build their home. While living in Mount Horeb, Melvin received his real estate license and sold real estate, and worked for Graber Manufacturing and made display cases used to show the products they manufactured. Melvin and Joyce remained in Mount Horeb until 1998 and then moved to Fargo.
Melvin was a loving husband, father, and grandfather. He enjoyed many things during his life. He cherished the time he spent with his family, friends, and neighbors. Melvin was an accomplished outdoorsman and lived to hunt and fish. He enjoyed reading and listening to music, he loved working with wood to create unique keepsakes as well as building houses, and he lived attending Sunday and Church worship services to give prayer, praise and honor to his lord.
Melvin is survived by the love of his life: Joyce (Leach) Rivinius to whom he was married for 63 years; his daughters: Cindy (Dave) Huovinen, Cedar Rapids, IA, Vicki (Gerry) Tillman, Fargo, ND, Tracy (Mike) Rudish, Springville, IA, Nancy (Joe) Ruth, Clinton, IL; son-in-law: Randy Portz, Cedar Rapids, IA; sisters: Pauline Frey and Irene Opp; sister-in-law: Cecelia Rivinius; and many nephews and nieces. Melvin was blessed with eight Grandchildren: Tara, Tanya, Tiana, Melissa, Joseph, David, Adam and Andi, two step grandchildren: Sean and Brittany, and twelve great grandchildren.
Melvin was preceded in death by his parents, daughter Wendy Portz, brother Henry and sisters: Ida, Martha, Freida, Erma, Olga, and Alice.
The funeral service for Melvin Rivinius will be held on Thursday, April 28, 11:00 AM at Calvary United Methodist Church in Fargo at 4575 45th Street South. Burial will be at Cedar Memorial Mausoleum in Cedar Rapids, IA.
Melvin's family sincerely thanks the devoted and loving staff at Waterford Devonshire and Hospice Care for the wonderful help and care they provided to Melvin during illness.
Memories Timeline
Guestbook
---