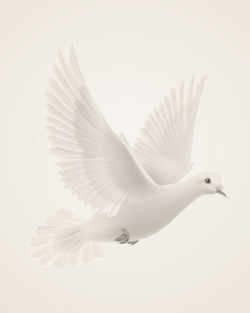 January 1, 1970 ~ December 27, 2014
Merle Howard Hatfield was born on October 7, 1922 in Reynolds, North Dakota and died December 27, 2014. He was 92 years of age. He was the son of Charles Clyde Hatfield and Golda Mae Howard Hatfield.
Merle graduated from Caledonia High School in 1940. He entered the United States Army while attending North Dakota State University in Fargo, ND. He began active duty in April 1943 with the 87th Infantry Division as a Mortar Crewman. He achieved the rank of Sergeant while serving in the European Theater in the Ardennes, Rhineland, and Central Europe Campaigns. He was awarded the Bronze Star, American Theater of Operations Service ribbon, EU-African-Middle Eastern Service ribbon, Good Conduct medal, and the AR 600-Victory medal. He received an Honorable Discharge in 1946.
Merle re-entered college in the spring of 1946 and graduated with a B.S. degree in Mechanical Engineering in January 1947. While attending NDSU he met Lucille E. Nelson of Verona, North Dakota who was working as a nurse for the Veterans Administration Hospital in Fargo. They were married in Bismarck, ND on June 18, 1947.
Merle started work as a mechanical engineer for The Babcock & Wilcox Company in 1947. He worked at several locations in Ohio and Florida and transferred to Scranton, PA in 1958. He retired from B&W in 1984 and continued working at Pocono Design Services in Clarks Summit, PA for several years.
Merle and Lucille continued to reside at Clarks Summit, PA until 2009 when they moved to South Carolina to live with their daughter Carol and son-in-law Walter D. Hines. Merle has been residing at The Manning Place in Greer, SC since 2013.
Merle was a member of the United Methodist Church of Chinchilla where he served and chaired several committees. He also served as a committee member of Boy Scout Troop 151 of Chinchilla, PA for several years. Merle also served as a member of two Municipal Sewer Authorities. He and Lucille attended many "Golden Acorn" reunions of the 87th Infantry Division.
He was preceded in death by a son Charles and wife Lucille. He was also predeceased by his parents and two brothers, Maurice Dean Hatfield and Donald Curtis Hatfield. He is survived by daughter, Carol, who resides in Greer, South Carolina. He also has a surviving brother Dale Owen Hatfield in Moorhead, MN and sister Shirley Hatfield Berg in Mayville, ND. There are several surviving nieces and nephews.
Memories Timeline
Sign the Guestbook, Light a Candle