Mervin Freeland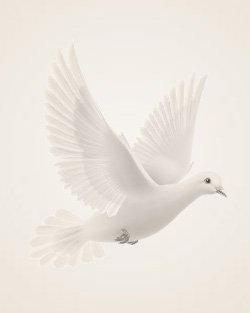 April 11, 1931 ~ March 12, 2013
Mervin John Freeland died at home under home and Hospice Care with family present, March 12, 2013, at the age of 81.
He was born April 11th, 1931, in Mayville, ND to Marcus and Esther (Ramsfield) Freeland. He married Judy Mergenthal November 21, 1952 in Hillsboro, ND.
He is survived by his wife, Judy; daughter Leetha (Terry) Larson of Apple Valley, MN; grand-daughter Jaci (Brad) Lucht of Prior Lake, MN; grandsons Robert Gooding of Farmington, MN and Jonathan Gooding of Charles City, IA; sisters Violet Mergenthal of Twin Valley, MN; Jane (Bob) Hill of Bremerton, WA; Gloria (Bill) Norrs of Milaca, MN; brother Richard (Sandy) Freeland of Longs, SC; and many beloved nieces and nephews and other family members.
He is preceded in death by his parents, his sisters, Jeanette, Marcella, Vivian and brother, Everette.
Mervin was a father figure to his brothers and sisters when their father died, leaving a family of 8 young children for Merv to become a caretaker to at the tender age of 14. He left school to farm in a successful effort to keep the children together. He later finished his schooling. He loved to fix, create, organize, do puzzles, sing, read and listen to endless hours of music - some of his favorites Andy Williams, the Gaithers, and Tennessee Ernie Ford. He was the most patient and fun grandpa (Buhpa), and uncle, father, brother and husband, he truly listened and wanted to learn about everyone. He gave the best hugs and was all about family. He will be greatly missed.
Memories Timeline
---