Michael Watson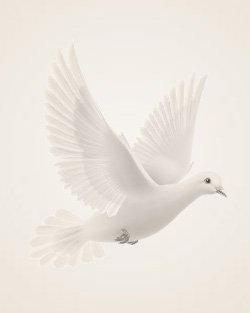 June 18, 1951 ~ September 5, 2011
Michael R. Watson was born in Rolette, ND on June 18, 1951 to Ardeth and Ross Watson. Michael is the oldest in his family followed by Tom, Jeff, Tim, and Annette. He grew up in Maxbass, Towner, and New Rockford, North Dakota. He earned his business degree from the University of North Dakota. Following college he moved back home to work with his father and brother at First United Bank.
On June 15, 1974, Michael married Barbara L. Sorum. As lifelong sweethearts, Barb and Michael's personalities complimented each other perfectly; this provided the foundation for a lifelong journey of love and honor. Their children are Erik (Kari) and Sara (Joe). Both families currently live in Fargo. Grandchildren are Andrew, Ava, and Lauren. Family is Michael's most cherished gift. His love as a husband, father, and proud 'Papa Mike' will continue to be known. A life filled with integrity and lessons will be his legacy to his family. Thank you, Michael R. Watson, for sharing your life with us.
With his easy going and kind personality, Michael continued to make life-long friends in each of the communities he called "home."
In 1989 Michael continued his banking career in Grafton. Throughout his 35 years of banking service in three communities, Michael was well respected by his customers while earning their trust and friendship. He was very proud of his ability to deal with people. Michael was adored for his big heart and gregarious personality.
In 2009, Barb and Michael moved to Grand Forks. His career in banking ended abruptly when a large very slow growing pituitary gland tumor adversely affected his decision-making skills. His whole life was based on service to others. Not being able to work again deeply saddened him as he so enjoyed being around people and helping them attain their own dreams. On November 22, 2010 Michael and his family learned of this debilitating tumor.
Michael had many brain operations and procedures in hopes of removing this tumor and controlling the build-up of fluids in his brain. Unfortunately, the final result was a very damaged mid-brain. This area of the brain is in charge of our abilities to walk, be alert, swallow, talk, balance, eat, and help our eyes to focus and track what it is seeing. After agonizing over decisions that had to be made, his family knew it was time to set this man we love so dearly free to his Heavenly Father.
We wish friends and family to remember this vibrant man as one who possessed the highest integrity and led by example. He valued honesty, being a responsible and good citizen, and was an avid storyteller. Michael entertained us by his quick wit and his ability to tell a joke that fit any occasion! Michael was known for his trademarks: a positive attitude, kind words, sparkling eyes and a smile to all along with a gentle way of handling people and animals. Meeting people and making connections with them was one of his very favorite activities.
Training and running races made him not only feel good about himself but happy! Michael was a runner from ages 14 until 55. His heart was extremely strong his entire life, and a doctor was amazed while administering a stress test near the end of his running career that his heart rate never increased even when the treadmill was set at its highest speed! In 1989 while running his first of many Grandma's Marathons in Duluth, MN, his time was just eight minutes shy to qualify for the Boston Marathon! Having his family participate with him in ½ marathons, 5 and 10 K's running events with him through the years made him proud. Along with fellow runners In New Rockford and Grafton, he organized summer road races and tried to get others interested in running too. This man never tired of running! In 2006 he unwilling retired his running shoes due to bad knees.
He chose in 1989 to have his family celebrate North Dakota's Centennial birthday by participating in a family bicycle trip across Highway 200 from the Montana-ND border to the ND-Minnesota border. It still remains as one of his family's fondest memories.
Michael peacefully entered heaven on September 5, 2011 surrounded by the ones who loved him dearly. We know he is wearing golden running shoes and visiting with all his friends and relatives who have gone before him.
His Celebration of a Life Well-lived will be at Calvary Lutheran Church in Grand Forks, ND at 11:00 a.m. on Saturday, September 10th. The visitation starts at 10:00. Sharing our memories of Michael follows in the Fellowship Hall with burial services at Hillsboro's Riverside Cemetery.
In lieu of flowers, the family requests that memorials be given to the nursing homes in your own communities. (Michael was formerly on the board of directors and president of the board for Grafton's nursing home. This past year he resided at Altru and Valley Eldercare in Grand Forks.)
To help us celebrate his life, wear your running shoes and comfy clothing!
Memories Timeline
Guestbook
---