Morris Jenner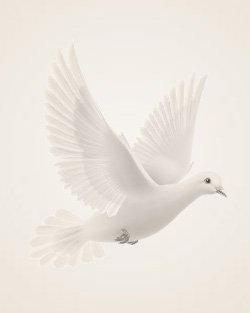 May 26, 1940 ~ July 19, 2014
Morris B. Jenner passed away on July 19, 2014 with his loving family and friends by his side.
He was born on May 26, 1940 to Edward and Hulda (Joachim) Jenner, in Ashley, ND. Morris was one of six children who grew up on the farm and helped his family while going to school. Morris worked for the railroad company and later as a truck driver.
Morris married Joanne Obenauer in Aberdeen, SD. They lived in a variety of towns and eventually made their home in West Fargo, ND, working and raising their five children: Patrick, Bruce, Twyla, Lance and Katie.
Morris enjoyed watching his children and grandchildren grow up.
After his wife, Joanne's death on January 25, 2006, Morris kept busy doing his favorite things – crossword puzzles, cooking, going for walks and visiting with his children.
Morris is survived by his children; grandchildren; brothers, Delbert (Donna) Jenner, Encho (Jeannie) Jenner, Charles (Lori) Jenner; sisters, Sadie (LeRoy) Ruff, Jeannie (George) Ulmer; many nieces, nephews and cousins.
He was preceded in death by his wife, parents, grandparents and infant son Craig.
Memories Timeline
Guestbook
---