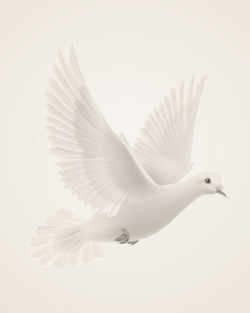 March 11, 1928 ~ February 25, 2013
Myron H. Nysveen, 84, Hillsboro, passed away February 26, 2013 at the Hillsboro Medical Center, Hillsboro, ND.
Myron Nysveen, of Hillsboro, ND, was born on March 11, 1928 on the family farm in Norway Township, to Henry and Mina (Waslien) Nysveen.
Myron graduated from Mayville, ND High School in 1946, and in 1951 joined the army during the Korean War. He was stationed in Alaska with the Armored Field Artillery during the Cold Weather Survival Testing.
On June 16, 1957, Myron married Lorna Hunking at Norway Lutheran Church, where he was a life-long member.
Myron farmed in Norway Township for many years, and after retiring, he worked at a recycling center in Mayville for several years. They moved to Hillsboro in 1990.
Throughout his life, Myron was an avid sports fan. In earlier years, he loved bowling and playing softball. He was a huge fan of the NDSU Bison, along with the Minnesota Twins, Vikings and Timberwolves. He spent many hours as an "arm chair coach", while following these teams on the television. In his later years, Myron loved to play whist and pinochle with many card-playing friends.
Myron is survived by his wife of 55 years, Lorna, his daughter Tammi (Ed) Mooney, of Hillsboro, and his sons, Dirk (Sue) Nysveen, of West Fargo, and Shawn Nysveen, of Hillsboro. Also by his grandchildren, Michelle Mooney, of Grand Forks, Joe Mooney of Hillsboro, and Erin Mooney, of Sioux Falls, SD . Myron is also survived by one sister, Pat Woods, of Hillsboro, one brother, Duane (Shirley) Nysveen, of Hillsboro, and one sister-in-law, Aagot Nysveen, of Hillsboro. He was preceded in death by his parents, his brother Jerome Nysveen, and his brother-in-law, Robert Woods.
Memories Timeline
Sign the Guestbook, Light a Candle