Myrtle Nygard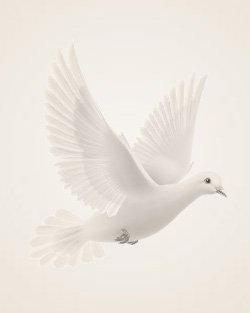 March 1, 1915 ~ August 8, 2013
Myrtle Nygard, 98, Fargo, ND, formerly of Leonard, ND, died Thursday, August 8, 2013 at Evergreens Care Center, Fargo, ND.
Myrtle, the daughter of John and Mabel Andvik, was born in Kindred, ND, on March 1, 1915. She attended country school near Kindred, ND.
Myrtle married Ben Nygard at West Prairie Lutheran Church near Kindred on September 27, 1936. They lived on a farm near Kindred until 1942 when they bought a farm near Woods, ND. They raised their two daughters, Betty and Lila there. They moved to Leonard in 1963. Ben passed away in 1984 but Myrtle continued to live in Leonard until 1998. Myrtle moved to the West Fargo Cooperative Living Center where she thoroughly enjoyed life. She moved to the Evergreens Care Center in Fargo in 2011.
She loved to bake, garden, entertain family, travel, mow lawn, drive fast and go to the races in West Fargo. She enjoyed all her grandchildren, great-grandchildren, and two great-great-grandsons.
She is survived by her daughters, Betty (Merle) Schatzke of Fargo, ND; Lila (Duane) Bratland of Circle, MT; 6 grandchildren; 15 great-grandchildren; 2 great-great-grandsons; sister-in-law, Dorothy Nygard, cousins and many nieces and nephews.
Myrtle was preceded in death by her parents, husband, Ben, and two brothers, Thorvald and Lloyd Andvik.
Memories Timeline
---