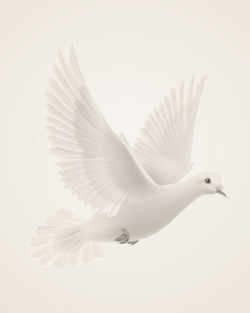 January 15, 1930 ~ October 10, 2012
Naomi Farnham, 82, of Enderlin, ND, formerly of Fargo, passed away on October 10, 2012, while in the hospital surrounded by family members.
Naomi was born on January 15, 1930, to Walter and Meta (Schmidt) Juenke. She grew up and attended school in Crystal, ND. She attended Taylor University and received Bachelor's and Master's degrees from the University of North Dakota with degrees in English, Music, and Religion. She was a member of Sigma Alpha Iota, Phi Beta Kappa, and in 2005 was elected a member of Pi Kappa Lambda.
She was married to Rev. D. James Farnham (deceased) in August, 1954. They had three children: Tom (Nancy) Farnham, Enderlin, ND; Cynthia (Paul, deceased) Dressen, Belle Plaine, MN; and Ken (Lisa) Farnham, Fargo, ND. Naomi had nine grandchildren: Lesley (Jonathan) Kochel, Chaska, MN; Ben (Stefanie) Dressen, Belle Plaine, MN; James Dressen, Belle Plaine, MN; Zach (Renata) Farnham, Fargo, ND; Tim Dressen (Carissa Rand), Shakopee, MN; Sam (Rachel) Farnham, West Fargo, ND; Katie Dressen, Belle Plaine, MN; Caleb Farnham, Fargo, ND; and Lydia Farnham, Fargo, ND. She also had three great-grandchildren: Alex and Grant Kochel, Chaska, MN; and Emma Dressen, Belle Plaine, MN.
Naomi is also survived by a sister, Vernadine Otto, Bremerton, WA, and a brother, Arnold Juenke, Crystal, ND. She is preceded in death by her parents, a brother, Duane and a sister, Lyla.
She was active in numerous organizations including the Fine Arts Club, Antique Club, Washington Elementary PTA (president twice), League of Women Voters, the local Democratic Party, and Cub Scouts. Naomi loved music, reading, and traveling. Naomi was a teacher for most of her life, including teaching music at Cass Lake, substitute teaching in West Fargo, and freshman English at NDSU. She participated in study programs at Oxford University in England and the University of Edinburgh, Scotland in the 1980's. She enjoyed grading SAT tests in Princeton, NJ. Naomi also was an entrepreneur, owning and operating a successful small business (MotoFoto) and a Christmas tree farm in the 1970's.
Naomi loved family gatherings and being surrounded by the laughter and conversation of her children and grandchildren. She was a consummate storyteller, particularly enjoying recounting memories of times with her grandchildren.
Visitation will be at Faith United Methodist Church (909 19th Ave N, Fargo, ND) at 1:00 on Saturday, October 13 and officiated by Rev. Kevin Kloster. The funeral service will follow at 2:00. Interment will be at the West St. Olaf Cemetery, rural Enderlin, ND. Rev. Frank Dobos will officiate at the burial service.
The family would like to thank the health care teams at Maryhill Manor, Lisbon Area Health Services, Sanford LifeFlight, and Sanford Hospital for everything they did for Naomi.
Memories Timeline
Sign the Guestbook, Light a Candle