Nathaniel "Nate" Michael Haaland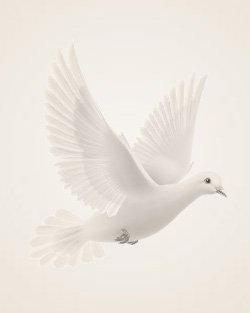 Nathaniel ("Nate") Michael Haaland passed away peacefully in his home on Monday, January 25th, 2021 at the age of 33.
At a young age, Nate had excellent spatial orientation skills and a strategic mind, which fueled a joy for navigation in unfamiliar places and games such as chess and Risk. He had an affinity for sports and music, juggling baseball, football, soccer, hockey, and playing the string bass. His favorite of all was soccer and his Red River traveling team. During his school years, Nate went to Boy Scout Camp, hockey and football camps, International Music Camp, and tech camps at the U of M. He earned many trophies and awards in both sports and orchestra, all the while maintaining his status as an honor student.
As he moved into his teenage years, Nate's favorite pastimes became gaming with his friends, pwning n00bs, anime, and watching the premiere flash cartoons of the day. With excellent mentorship, he gained an aptitude for scavenging for spare computer parts to build computers from scratch, affectionately referring to himself as a "dumpster diver."
After working at various restaurants and convenience stores, Nate found his work home delivering Asian food for Giant Panda. There was no shortcut in the entire two-county metro that Nate didn't know. Sue will continue to use these routes and think of him whenever she drives in Fargo. His co-workers taught him tolerance, customer service, how to have fun at work, and how to transition when new owners took over from the amazing Nguyen family. Frank and Simon worried for his welfare and were instrumental in contacting Nate's family when they couldn't find him the week he passed away. They were devastated to learn he was gone.
Throughout his life, Nate loved playing in the ocean, starting with annual trips to Maine with Uncle Bill, Aunt Judy, and cousin Spencer. He enjoyed road trips and visiting National Parks with his family, as well as attending the weddings of his cousins. He read a lot and particularly appreciated Norse and Greek mythology, fantasy hero series, history of war, epic battles, and the evolution of weaponry.
While Nate was known by many and for many things, his most prevailing quality noted by all was his kindness. He had strong caregiving and protective instincts, exhibited by looking out for his loved ones, as well as helping strangers in difficult or perilous situations. His sense of humor was uniquely his own, much like his bear hugs.
Nate went to Lewis and Clark, Hawthorne, and Clara Barton Elementaries in Fargo, middle school at Agassiz, junior high at Discovery, high school at Fargo South, and attended MSUM.
Nate was preceded in death by his father Daniel J. Haaland (2011) and his uncle Doug Haaland (2020). Nate was born after the passing of his maternal grandparents, William and Mary Jane Klubben. His maternal great grandmother, Frances Cady, joined Sue almost immediately postpartum because she wanted Sue to have a maternal figure around (and she was amazingly helpful!), and Nate was the last grandchild held by Gramma Cady before she died. Thankfully, there's a picture of the two of them in the wooden rocking chair at the Haaland condo.
On his maternal line, Nate is survived by his mother Susan Petry and step-father Charles Petry, sisters Nicole Haaland (fiancé Jeremiah Matthews), Amy Haaland-Dean (Mark), Anna Petry (S.O. Aaron Knutson), and brother James Petry (Bryana); his aunts and uncles Fred Klubben (Margaret), Paula Kiefer (Donald), William Spencer Klubben, Jr. (Judy), Kieran Klubben (S.O. Digna Caulfield), Eric Klubben (Ronda), and many amazing cousins, nieces and nephews, and great aunts and uncles Donnie Cady (d.Vera), Joan Colby (Doc), Jean Cady (d. Agnes), and Ruby Kersting (d. Doran). On his paternal line, Nate is survived by his grandmother Evelyn Vasend (d. Rubin), and aunt Carolyn Soliman (Hagag).
Among many others, Nate leaves dear friends Diane and Nate Garske, Joyce and John Howard, and colleagues Frank and Simon.
A memorial gathering to celebrate Nate's life is on Sunday, July 11, 2021 from 3 to 8 p.m. at Lindenwood Park Rotary Shelter. Program at 4 p.m. Food served in late afternoon.
Arrangements have been entrusted to the care of Boulger Funeral Home and Celebration of Life Center in Fargo. To view the obituary and video tribute, and/or to sign the online guest book, please visit the website at www.boulgerfuneralhome.com.
Memories Timeline
Guestbook
---