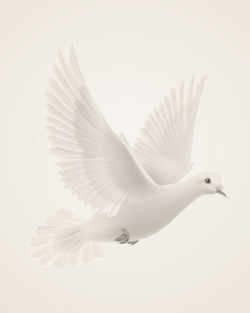 October 11, 1986 ~ September 21, 2014
Nicholas Michael Jenison, 27, Fargo, ND passed away on Sunday, September 21, 2014 at Sanford Health in Fargo as a result of a motorcycle accident. As Nick's last act of generosity, his wish to be an organ donor was fulfilled.
He was born on October 11, 1986, along with his twin brother, Jared, to Bradley and Shawn (Fines) Jenison in Dickinson, ND. He spent his early childhood in Minot and Harwood, and in 1996 he and his family settled in Leonard. Nick attended Kindred schools, graduating from Kindred High School in 2005. During his childhood and high school years, Nick helped out at the family bar and restaurant, Dewey's.
Following graduation, he began working in the construction industry as a roofer and framer. At his time of passing, Nick had just started his own construction company with his best friend, Andrew. He loved his work and was always willing to help out a friend or family member with a project.
Nick's first love was his motorcycle, and he enjoyed many hours riding with his friends. Fishing, hunting, and wakeboarding were some of his other favorite hobbies.
He is survived by his parents, Brad and Shawn Jenison; twin brother, Jared (Jamie) Jenison; sister, Kaitlyn Jenison; nephew, Daniel Jenison; grandfather, Jerry (Anne) Fines; grandmother, Janice Ferguson; uncles, Gary (Joan) Jenison, Jay (Marcia) Fines; aunts, Sharon (Gene) Rudolph, Laurel Lindemann, Shelly (Tracy) Engebretson, Stephanie (Stu) Fineswright; best friend, Andrew; beloved cat, Goofy; many, many cousins; and other relatives and friends.
He was preceded in death by his step-grandfather, Tom Ferguson; uncle, Ron Jenison; grandfather, Beryl Jenison; grandmother, Marjorie Jenison.
Nick lived life to the fullest. One of his favorite quotes was, "Why tiptoe through life to arrive safely at death?"
Memories Timeline
Sign the Guestbook, Light a Candle