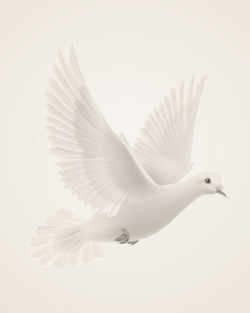 January 1, 1970 ~ March 16, 2014
Nicholas John Spaeth, devoted son, father, husband, brother, and grandfather passed away on March 16, 2014.
Nick was born in 1950 in Mahnomen, MN., and grew up in Valley City, Fargo, and Bismarck, N.D. The eldest of 10 children, Nick graduated with distinction from Stanford University, attended Oxford University on a Rhodes Scholarship, and returned to Stanford for law school, where he served as managing editor of the Law Review. He clerked for the Honorable Judge Myron Bright on the 8th Circuit Court of Appeals. He then clerked for U.S. Supreme Court Justice Byron White.
Nick returned to North Dakota to practice law at the Vogel Law Firm. He was elected N.D. Attorney General in 1984. He was re-elected in 1988, where he argued three cases before the U.S. Supreme Court. In 1992, he waged an unsuccessful campaign to become governor of North Dakota. Invoking his characteristic self-deprecating sense of humor, Nick always said he "was retired by the voters."
After leaving politics, Nick worked as a partner in several national law firms, and as general counsel for three Fortune 250 companies. Most recently Nick partnered with equity investors to create a start-up company in North Dakota's Bakken oil field. Nick loved the legal profession and believed in paying forward the many opportunities presented to him over the years. He served in many capacities to further education and justice, including serving for years on the Rhodes Scholarship Selection Committee, Stanford's Law School Board of Visitors and the Stanford University Alumni Board, as well as on numerous charities and doing extensive pro-bono work. Additionally, he chaired the ABA Amicus Curiae Committee and served as an election judge in post-war Bosnia.
Throughout his life Nick received many awards and honors, but nothing meant more to him than his family and friends. His wife and children were the joy of his life, and he loved spending time with them. A big kid himself, he was the first to organize family games and activities and over the years taught dozens of kids and adults to water ski, play pinochle, poker, bocce ball, croquet or any board game known to man.
While many recognized Nick for his impressive professional work, those who knew him best admired him for his humor, compassion, generosity, spirituality and love of family and friends. His character was exemplified by an ability to see the good in every one and willingness to help those in need. He had a forgiving nature and was a loyal friend.
Though work took him far from home, Nick never lost his North Dakota roots, returning frequently to visit and enjoy his annual pheasant hunt, which attracted friends, family, and colleagues from across the nation.
Nick was preceded in death by his mother Betty, and is survived by his wife Cindy, children Kevin (Marit), Carl (Holly), Will, Lizzie and two grandchildren, Annika and Henrik, and his father Jerome. Siblings include Kitty Teigen (Tom), Becky, Shaheen (Mike), Jan Spaeth, Bonnie Bremer (Ken), Laurie Schepper (Ted), Paul Spaeth (Kelly), Sid Spaeth, Nancy Gentry (Robin), and Pat Spaeth (Laurel). He is also survived by twenty-one nieces and nephews.
Nick was a kind and gentle man. He will be missed and remembered with great love.
In lieu of flowers, contributions can be made to Synergy Services for youth and families affected by violence or the Center for Practical Bioethics.
Memories Timeline
Guestbook
Sign the Guestbook, Light a Candle